Dental Services: Differences Between Preventative, Restorative and Cosmetic Dentistry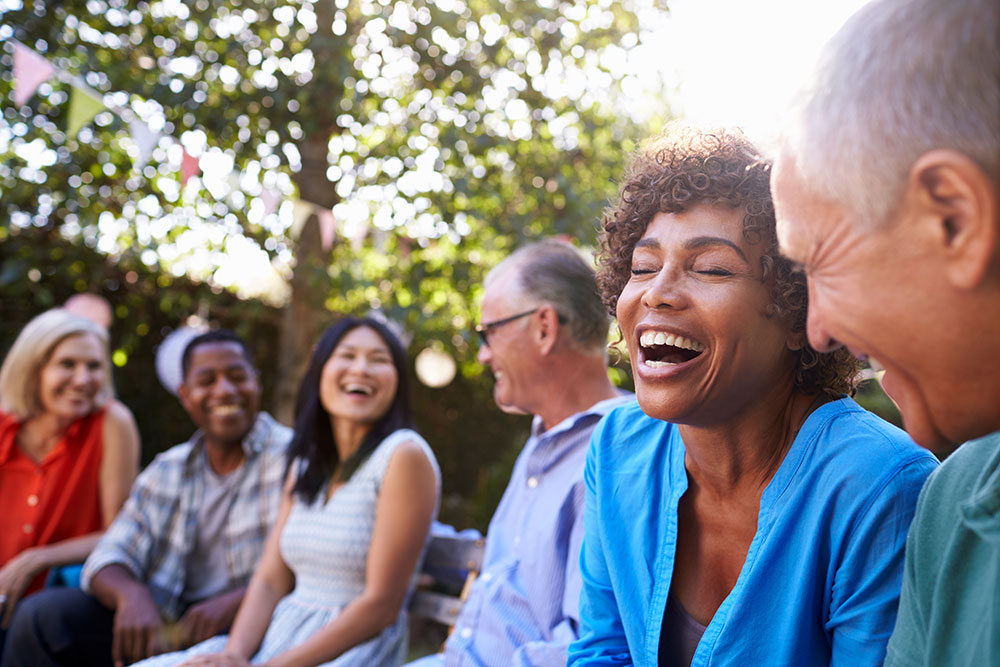 You may have wondered, "which type of dentistry is important for my dental needs?" Okay, maybe you haven't asked yourself that question, but it's an important one to know about to keep your smile beautiful! There are three different types of dental services – preventative, restorative, and cosmetic dentistry. Depending on what your smile and oral health goals are, each one of these categories can contribute to your dental needs. In fact, you may have already experienced these different types of dentistry before.  
Thankfully, each one of these categories are similar to how they sound. In a nutshell:
Preventative dentistry is all about preventing oral health issues and diseases
Restorative involves treating dental issues to restore your mouth
Cosmetic includes enhancing your mouth's appearance 
Let's take a deeper dive into each of these three dental categories. 
Preventative Dentistry Explained
Preventative dentistry is also commonly known as general dentistry. These dental services include your regular dental exams, cleanings, and x-rays. When you go to the dentist for your normal cleanings and visits, you're dealing with preventative dentistry. 
We offer:
Dental cleanings

Early dental diagnosis

Fluoride and sealants

Home care coaching

Mouth guards and retainers 
This is because cleanings can prevent future oral health issues. With good preventive care, you can avoid costly and frustrating oral health issues in the future. So, it's extremely important to see your dentist often for checkups. During checkups, dentists can also look for any signs and symptoms of serious oral health issues – providing a great defense and early detection. 
Learn more about Preventative Dentistry.  
Restorative Dentistry 
Restorative dentistry really focuses on restoring the proper function, structure, and health of teeth that are missing, damaged, or infected. This means restorative dentistry includes:
Dental crowns

Root canals

Dental implants

Dentures

Fillings, onlays, inlays, and more
If you've experienced any damage, cavities, or disease,  restorative dentistry is a necessity. 
Learn more about Restorative Dentistry.  
Related Article: How We Can Restore Your Smile
Cosmetic Dentistry 
Cosmetic dentistry has revolved around enhancing the look/appearance of your smile. However, restorative and preventative dental services are very important to cosmetic dentistry because underlying problems can compromise cosmetic results. Popular cosmetic procedures include:
Teeth Whitening:

Professional teeth whitening provides results that cannot compare to over-the-counter options. It's also safer and longer-lasting, providing non-damaging results that whiten your smile and destroy stains deep in the tooth. 

Porcelain Veneers:

Dental veneers are manufactured to resemble an improved version of your natural teeth. You can work with the veneer experts at our office to decide on the perfect shape, size, and color to achieve your ideal smile. With proper home care, veneers last many, many years! 

Invisalign Aligners:

An alternative to metal braces, Invisalign invisible aligners allow you to straighten your teeth discreetly. By wearing a series of clear (almost invisible), plastic Invisalign retainers or aligners, your teeth can be moved to a more ideal position and is excellent for closing gaps, or spaces between teeth, as well as straightening crowded teeth. 
Remember, smile makeovers aren't just for women! Check out our blog: Cosmetic Dentistry Treatments for Men.
Learn more about: Getting a Smile Update with Cosmetic Dentistry.  
Here are a couple of Smile Spotlights we've created with our patients:
Learn how Smile Makeovers Incorporate Restorative and Cosmetic Dentistry. We have many more stories to share … just ask us!!
Not all of these procedures will work for everyone. The team at the offices of Thomas L. Anderson, DDS and Associates can help you determine of these treatments or combination of treatments will work the best to enhance your smile.
Contact us today to schedule your dental appointment and meet with our skilled dentists at one of our three conveniently located dental office locations within the Kansas City area, including Lee's Summit / Independence, the Country Club Plaza and Downtown Kansas City. The gentle dentists and expert team at Thomas L. Anderson and Associates look forward to working with you to treat your dental emergency, achieve proper oral health and a beautiful smile that will last a lifetime. If you have any questions about your dental insurance benefits, please do not hesitate to contact us.  We are happy to review your policy! Please give us a call today to schedule an appointment and become part of our dental family.