Smile Makeovers Incorporate Restorative and Cosmetic Dentistry Treatments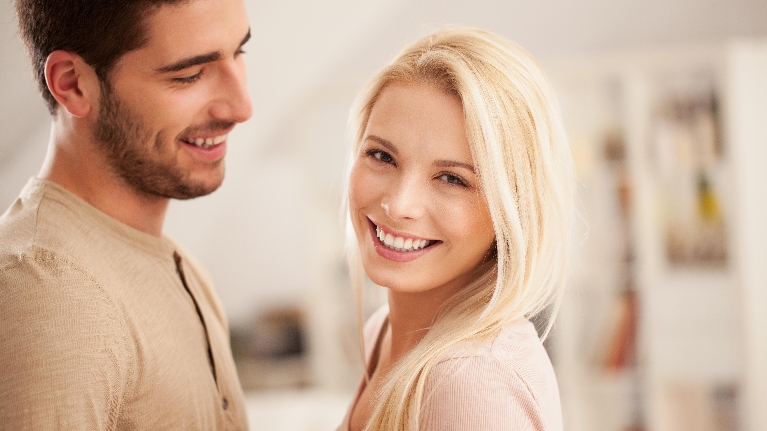 Does your smile ever hold you back? Are you embarrassed or frustrated with your teeth's superficial flaws? Achieving your dream smile with a smile makeover at Thomas L. Anderson and Associates can increase not only your smile's appearance, but your confidence as well.
Whatever your smile goals are, whether it be fixing chipped teeth, discoloration, etc., by using restorative and cosmetic dentistry treatments, we can work together to customize your smile makeover to fit your needs. Are you ready for an exciting smile makeover?
Related Article: Regain Your Self-Confidence: Smile Makeover with Cosmetic Dentistry
What do Smile Makeovers Include?
We offer multiple cosmetic and restorative treatments that are uniquely tailored to your smile. Our most common procedures include:
Whitening dark spots! After years of drinking coffee, wine, etc., and eating acidic foods can decrease the white color of your teeth and lead to discoloration. If you're not constantly cleaning your teeth after you eat and drink, your teeth can begin to look dull or yellow. Although there are multiple over-the-counter options for whitening, these aren't effective and long-lasting whitening methods. Our professional whitening services are a harmless and effective way to whiten your teeth and remove stains deep within the dentin of your teeth, as well as the enamel.
More on our professional teeth whitening: Smiles and Happiness How Professional Teeth Whitening Delivers Abundant Results  
Fixing crooked teeth and/or teeth spacing! Misaligned teeth can intensely affect the look of your smile. Fixing any large gaps or crooked teeth is a terrific way to dramatically enhance the look, feel, and health of your smile. We offer invisible aligners with Invisalign to achieve the great results of traditional braces without the clunky look, feel, and hassle of traditional braces. Ceramic veneers are a popular option for fixing gaps in-between the teeth as well.
Correcting small or cracked teeth! Teeth that are abnormally small or deformed can often benefit from dental veneers. Veneers are tooth-shaped shells that are adhered to the surface of your teeth. They're strong, durable, and have the look and feel of real teeth. Porcelain veneers can also be adhered to most cracked teeth.
Related Article: What are the 3 Most Common Cosmetic Dentistry Procedures to Enhance Your Smile? 
Case Study: Charlene
33-year-old Charlene came to us because she did not like her smile. She said it was dingy, and her front teeth were chipped & uneven in size. Our smile makeover solution was 10 porcelain veneers to restore the look and overall health of her smile. We performed 10 minimum-thickness porcelain veneers on her front teeth and gave her a smile that she LOVES!! Read about Charlene's Smile Makeover Experience HERE.
We Love to Improve the Smiles of Our Patients
We love to improve the smiles of our patients – because we love to see them smile! From dental exams to complete smile makeovers that include various cosmetic dentistry options – the professional team at the offices of Thomas L. Anderson, DDS and Associates are constantly fine-tuning their craft through the art and science of dentistry to deliver the results their patients want.
Schedule your appointment to meet with any of our skilled dentists at one of our three conveniently located dental office locations within the Kansas City area, including Lee's Summit / Independence, the Country Club Plaza and Downtown Kansas City. The gentle dentists and expert team at Thomas L. Anderson and Associates look forward to working with you to treat your dental emergency, achieve proper oral health and a beautiful smile that will last a lifetime. If you have any questions about your dental insurance benefits, please do not hesitate to contact us.  We are happy to review your policy! Please give us a call today to schedule an appointment and become part of our dental family.