Dentist in Kansas City – Directions Downtown
Dentist in Kansas City
Parking downtown can be confusing.
We have taken the guess work out of it by providing you with detailed instructions on where to enter for parking, where to park and if you're handicapped, where to park and enter the building.
The Downtown Dental Office is located in the Commerce Bank Arcade (Lower 2 Floors) of the Commerce Bank Building. It's located at the corner of 10th & Walnut. It is a beautiful twenty-story building made of red granite.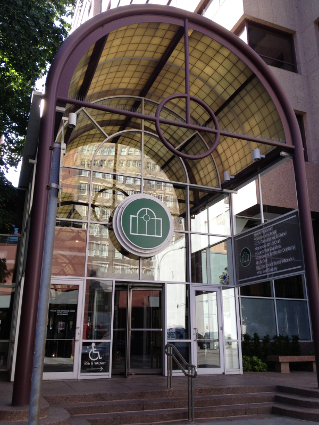 Commerce Arcade Building – Walnut Entrance
The main entrances are located at the intersections of 10th & Walnut and 10th & Main.
Handicap accessibility for those not traveling by automobile is available at the 10th & Walnut entrance.
So, if you are looking for a dentist in Kansas City, we are easy to get to with convenient access.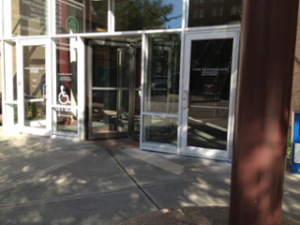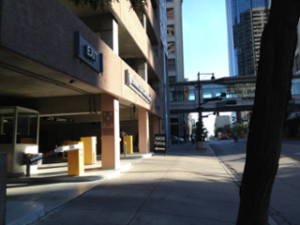 Free Parking is available in our parking garage at 1025 Main Street. You can access our office by entering the building through the Level 2 entrance. The parking garage is also Handicap Accessible.