Men's Health Month: Cosmetic Dentistry Treatments for Men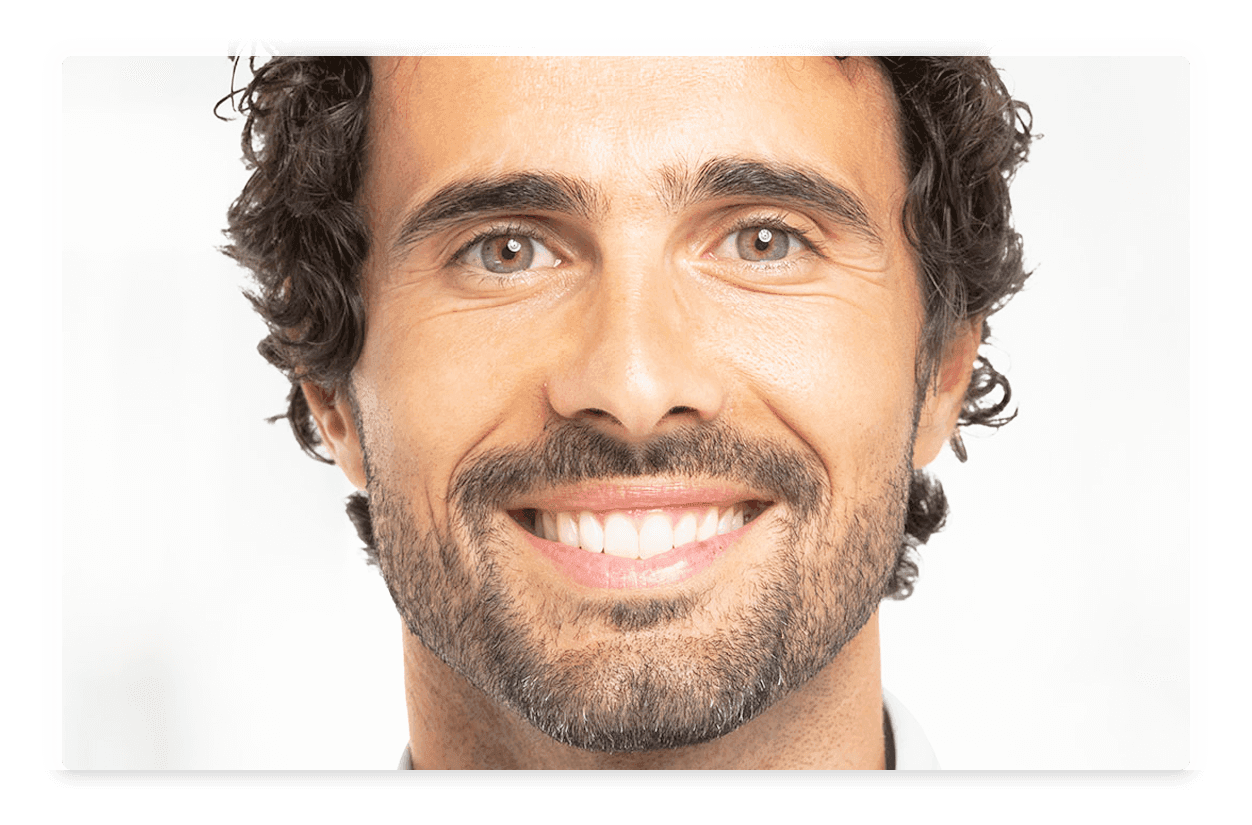 Celebrated each year in June, just in time for Father's Day, is Men's Health Month! It's time to show all the men in our lives a little extra care and attention, and cosmetic dentistry is the perfect way for every man to improve and enhance their award-winning smile.
Time to Celebrate and Get Proper Care
According to Unicity Healthcare, Men's Health Month is "an annual observance aimed at raising awareness of preventable health problems and encouraging early detection and treatment of disease among men and boys. Across the country at health fairs and other health education and outreach activities, the focus of this month is encouragement of men, boys, and their families to take control of male health issues with the proper screenings and care."
We love the purpose behind Men's Health Month, and so, we want to encourage all men this month to take the time to either see your dentist or make a dental appointment to stay on top of your oral health. Remember, our oral health is often the first line of defense for other health issues within our bodies. When something is wrong, it'll often show signs in the mouth and our dentists can look for these warning signs when we visit them!
Related Article: Veneers, Whitening, and Subtle Imperfection: Here's What Goes Into a Six-Figure Smile
Cosmetic Dentistry
In the spirit of healthy, bright smiles, let's chat about cosmetic dentistry treatments for men. The way you look can affect your self-esteem, your career, love life, etc. Improving the look and feel of your smile can give you that confidence boost in all aspects of your life.
At Thomas L. Anderson and Associates, we offer multiple cosmetic dentistry treatments for men:
Professional Teeth Whitening: Remove those old stains without the risk of sensitivity that over-the-counter whitening treatments can bring. Professional teeth whitening will brighten your smile effectively and without any sensitivity or prolonged treatment. Professional teeth whitening can remove stains that have infiltrated deeper into the enamel, making your teeth sparkling white! Studies have also shown that people with white smiles are perceived as successful, happier, and more intelligent.
Invisalign Invisible Braces: By wearing a series of clear, plastic Invisalign retainers or aligners, your teeth can be moved to a more ideal position and is excellent for closing gaps, or spaces between teeth, as well as straightening crowded teeth. Sometimes within just one year or less! With minimal interference to your daily habits and lifestyle Invisalign can have a significant positive impact on how you look and feel about yourself. We'd like to share why We Choose Invisalign (Your Smile is NOT a DIY Project).
Porcelain Veneers: Cosmetic dentistry has come a long way – no more dark lines at the gum-line, no more unnatural tooth colors. We use state of the art techniques to give you a natural, beautiful smile with the help of porcelain veneers. Dental veneers are manufactured to resemble an improved version of your natural teeth. They are typically made from an ultra-thin porcelain material and are made to match the look and feel of your real teeth. Are You Ready for a Porcelain Veneer Smile Upgrade?
Dental Crowns: Crowns are custom made to fit over your whole tooth after it has been prepared. They are usually made out of acrylic or porcelain and can withstand biting pressure. Crowns can be used in cosmetic dentistry to treat teeth that are poorly shaped, badly decayed, broken, chipped, or have had large fillings, or to cover spaces in between teeth. Learn how Dental Crowns are Used in Restorative and Cosmetic Dentistry.
Tooth Bonding: Bonding is the process in which tooth-colored materials are adhered (bonded) to the tooth. This is a procedure that can be used to repair or improve the appearance of a tooth that has been badly stained, broken, or chipped.
Learn More about the dental treatments we offer HERE.
Here are a couple of Smile Spotlights we've created with our male patients:
We have many more stories to share … just ask us!!
Not all of these procedures will work for everyone. The team at the offices of Thomas L. Anderson, DDS and Associates can help you determine of these treatments or combination of treatments will work the best to enhance your smile.
Contact us today to schedule your dental appointment and meet with our skilled dentists at one of our three conveniently located dental office locations within the Kansas City area, including Lee's Summit / Independence, the Country Club Plaza and Downtown Kansas City. The gentle dentists and expert team at Thomas L. Anderson and Associates look forward to working with you to treat your dental emergency, achieve proper oral health and a beautiful smile that will last a lifetime. If you have any questions about your dental insurance benefits, please do not hesitate to contact us.  We are happy to review your policy! Please give us a call today to schedule an appointment and become part of our dental family.