Are You Ready for a Porcelain Veneer Smile Upgrade in 2021?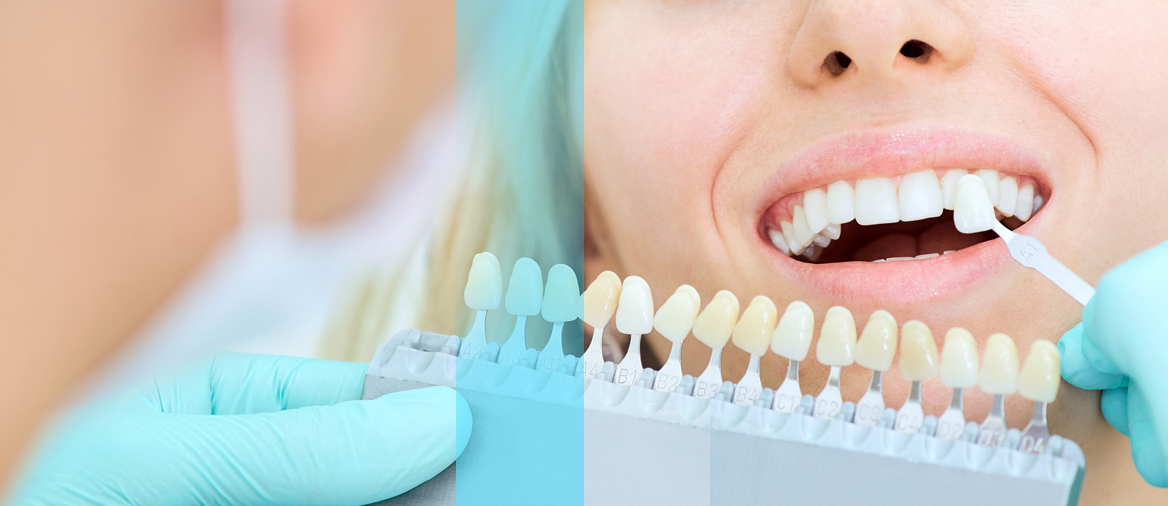 A new year brings so much potential, the chances for new opportunities and growth. For many of us, we want to work on ourselves and become the best versions of ourselves in the new year. We focus on wellbeing, happiness, and mental health, but is a great smile also on your 2021 wish list? It's amazing what a smile can do to your confidence, and a porcelain veneer smile upgrade may be a great option for making 2021 the year you obtain your dream smile!
Related Article: What to Know Before You Get Veneers
What are Porcelain Veneers?
Porcelain veneers are thin, tooth-colored shells (made of porcelain) that adhere to your natural teeth to improve the health and look of your smile. Porcelain veneers are:
Extremely durable
Very realistic
Improve your smile
Related Article: Everything You Need to Know About Porcelain Veneers
Veneers can fix multiple cosmetic dental issues, such as:
Discoloration: Teeth whitening may not always fully fix our tooth's discoloration, and veneers can provide us with lasting white teeth.
Uneven teeth: The wear and tear of our teeth can cause unevenness and cosmetic issues that veneers can easily fix.
Worn enamel: Are your teeth sensitive due to worn-down enamel? Porcelain veneers are durable and strong, removing that sensitivity.
Genetics: Sometimes, we aren't happy with the look and feel of our natural teeth, such as wide spacing, and veneers can provide the look of your dream smile.
Related Article: How Can We Restore Your Smile? 
Can You Get Porcelain Veneers?
Now that you're excited about the possibility of porcelain veneers, let's chat about eligibility. To determine if you can get porcelain veneers, we will schedule a consultation where we can evaluate your oral health. This is when treatment options will be discussed. It's important to know that veneers are irreversible, so we will determine if porcelain veneers are the best option for you.
Learn about WebMD's perspective about Dental Veneers HERE.
Read our SMILE SPOTLIGHT about Amy and her results with porcelain veneers HERE. 
The Process for Porcelain Veneers
Once your eligibility is determined, we will go through treatment details and then we can prepare your teeth for the veneers and the correct color for the veneers will be chosen. Veneers can often be put on in two dental visits, over the course of six weeks.
Your teeth will be thoroughly cleaned to get rid of any bacteria, and then a grinding tool will be used to create a rough texture on the tooth for the veneer to stick to. Then, cement is used to bind the tooth to the veneer for a strong and lasting hold.
Unlike many dental treatments, veneers don't have a long recovery time after placement. You can eat and drink after having the veneers placed. Porcelain veneers often last at least 10-15 years.
If you'd like to schedule a smile consultation to see if a porcelain veneer smile upgrade is the best treatment for you … give us a call at 816-373-4440.
Read Charlene's SMILE SPOTLIGHT: I Used to HATE My Smile — NOT Anymore!
We Can Help You Get the Smile of Your Dreams!
If a porcelain veneer smile upgrade is on your to-do list in 2021 or if you have been dreaming of the perfect smile, reach out to our team of professionals to discuss how veneers could be the solution for you. Contact us to book your appointment.
Contact us today to schedule your dental appointment and meet with our skilled dentists at one of our three conveniently located dental office locations within the Kansas City area, including Lee's Summit / Independence, the Country Club Plaza and Downtown Kansas City. The gentle dentists and expert team at Thomas L. Anderson and Associates look forward to working with you to treat your dental emergency, achieve proper oral health and a beautiful smile that will last a lifetime. If you have any questions about your dental insurance benefits, please do not hesitate to contact us.  We are happy to review your policy! Please give us a call today to schedule an appointment and become part of our dental family.