It's Not Too Late to Achieve a Wedding Perfect Smile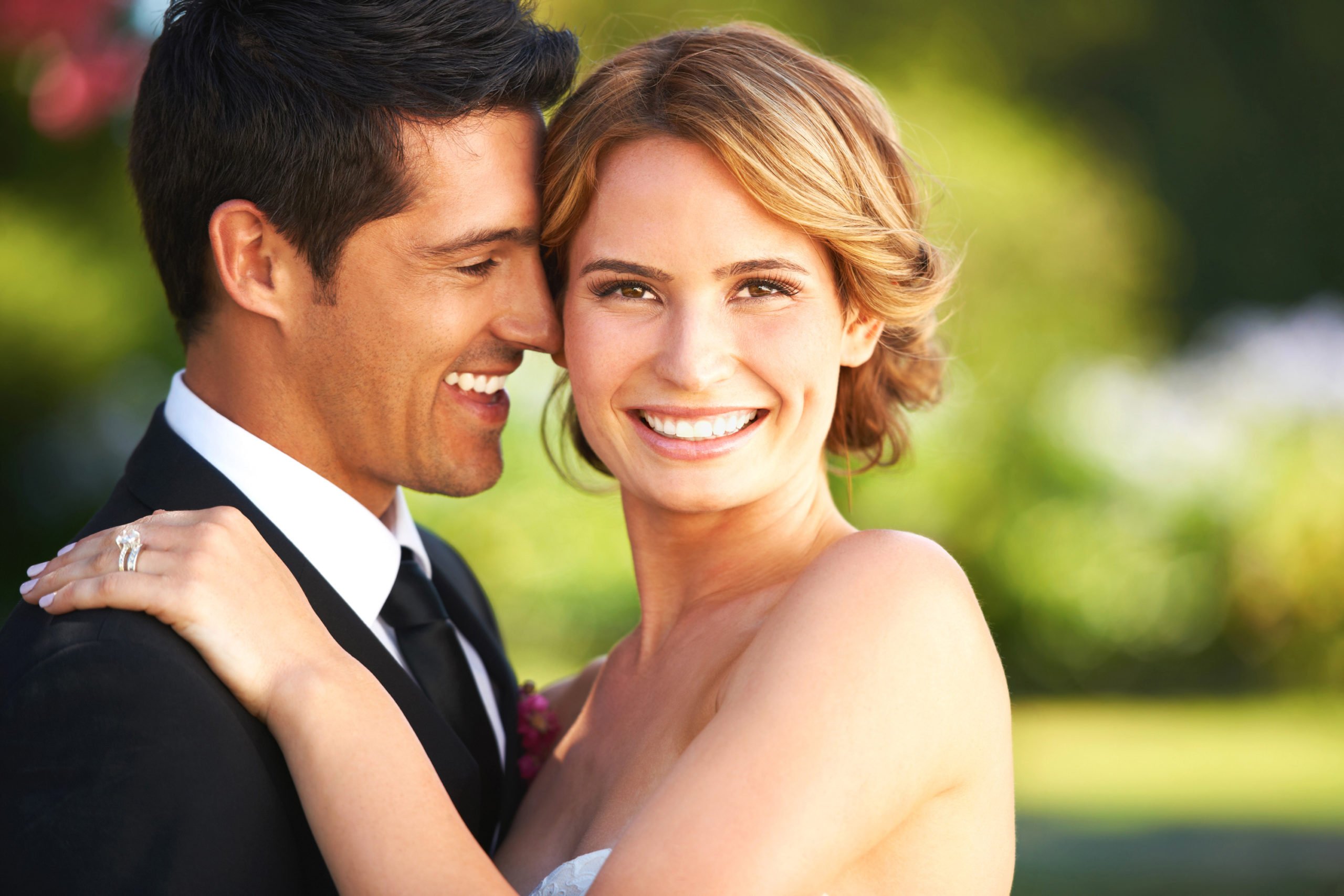 The date is set, your reception venue is booked, flowers are chosen, and the wedding is coming together seamlessly! Now the only thing left on your list is to relax and get wedding perfect smile ready. Your radiant, sparkling smile is the best accessory for all your wedding photos, and at Thomas L. Anderson and Associates, we would love to help you achieve your best smile for your big day. Let's take a look at some tips and tricks that can help give you a beautiful smile for your wedding day. 
Remember, that wedding perfect smile isn't just for the Bride! Grooms, these articles are for YOU:
Wedding Perfect Smile Tip #1: Professional Teeth Whitening 
Teeth whitening at the dentist is one of the quickest ways to brighten your smile. Unlike over-the-counter methods that can be painful, professional teeth whitening is pain-free and removes stains better than any other method. We recommend whitening your teeth a few weeks before the big day to make sure your teeth don't experience any sensitivity. Teeth whitening is a wonderful and inexpensive way to quickly whiten your smile in only one session. You can be in and out the door in just one hour.  
Related Article: 5 Things to Know About a Whiter Smile  
Wedding Perfect Smile Tip #2: Keep up With Regular Dental Appointments 
One of the best ways to keep your smile beautiful and healthy is to see your dentist often. Schedules before a wedding can get hectic and crowded with to-dos, so make your dental appointments in advance to stay on top of a busy timetable. 
The last thing you want to deal with before a wedding is a toothache, so seeing your dentist often is a great way to reduce the chances of a tooth issue around the wedding. Make sure to brush your teeth twice a day and floss once a day to maintain a healthy oral routine as well. On the big day, you can also have someone put together a dental must-haves kit that includes:
A compact mirror

Floss

Sugarless gum
Remember to schedule your Dental Exam … it's about way more than a pretty smile! Learn more HERE.
Wedding Perfect Smile Tip #3: Invisalign Treatment in Advance
If you're worried about a straight smile before your wedding, Invisalign is a great way to achieve a straight, beautiful smile. Talk with us and we'll set up an individualized treatment plan just for you. Invisalign works quickly and ranges from patient to patient – usually between 6-18 months. With minimal interference to your daily habits and lifestyle Invisalign can have a significant positive impact on how you look and feel about yourself.
Learn more about our Invisalign Invisible Braces.   
Related Article: Why Invisalign for Adults and Teens is an Option to Straighten Your Teeth
Conclusion
Getting the wedding perfect smile of your dreams for your wedding is possible, and we're here to help! Make sure to plan your dental treatments in advance to make sure you're wedding ready, and we're here to work with your schedule and goals. Give us a call today at 816-373-4440 to schedule your appointment. 
Learn 8 Ways to Improve Your Smile. 
We Love to Improve the Smiles of Our Patients
We love to improve the smiles of our patients – because we love to see them smile! From dental exams to complete smile makeovers that include various cosmetic dentistry options to give you a wedding perfect smile – the professional team at the offices of Thomas L. Anderson, DDS and Associates are constantly fine-tuning their craft through the art and science of dentistry to deliver the results their patients want.
Schedule your appointment to meet with any of our skilled dentists at one of our three conveniently located dental office locations within the Kansas City area, including Lee's Summit / Independence, the Country Club Plaza and Downtown Kansas City. The gentle dentists and expert team at Thomas L. Anderson and Associates look forward to working with you to treat your dental emergency, achieve proper oral health and a beautiful smile that will last a lifetime. If you have any questions about your dental insurance benefits, please do not hesitate to contact us.  We are happy to review your policy! Please give us a call today to schedule an appointment and become part of our dental family.