Start Your New Year with a New Smile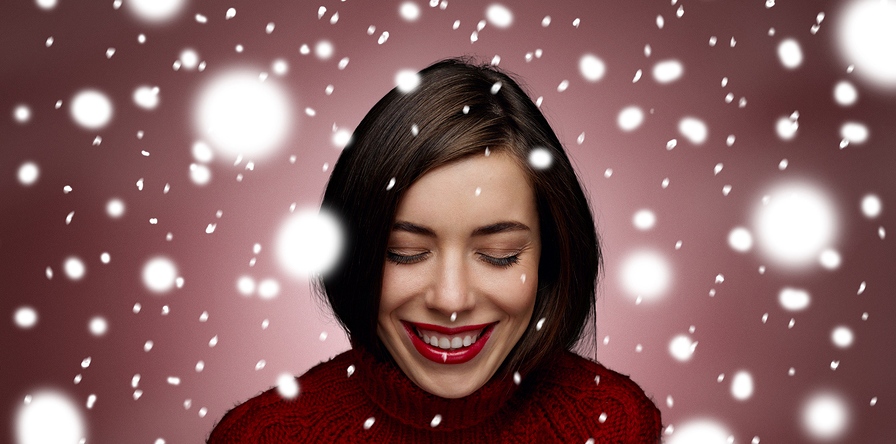 January is often the month for new beginnings – a new year means new experiences and the chance for making positive changes. It's why the phrase "New Year, New You" is so popular. So, why not make your smile your newest resolution?
Get a smile you can be proud of at one of our three locations. Whether you'd like your teeth professionally whitened, straightened, or interested in veneers or any other cosmetic services, we're here to make your smile resolutions come true for 2022!
Learn more: Smile Makeovers Incorporate Restorative and Cosmetic Dentistry
Reasons for a Smile Makeover
A confident smile is important. A smile is much more than just straight, white teeth. When you feel confident in your smile, you feel confident in yourself and are prone to show off your smile frequently. The benefits of smiling and laughing are numerous.
According to an article from the University of West Alabama, "Research shows that those who consciously or subconsciously smile more live better and longer. Your body releases three hormones that make you feel good when you smile. They include dopamine, endorphins and serotonin. These signal to your body that you're happy, and in turn, you feel happier."
Enhance Your Smile with Cosmetic Dentistry
Cosmetic procedures like teeth whitening, porcelain veneers, or Invisalign invisible aligners, can help turn any insecurities you may have about your smile into your best asset. Everyone may have their own thoughts on what makes a perfect smile, so we customize a treatment plan based on your goals and your oral health. The first step in creating a beautiful, million-dollar smile is good oral health – so make sure to stay on top of your oral healthcare routine for a smile makeover.
Porcelain Veneers
We're experts at dental veneers. If you've ever looked at someone and immediately noticed they have veneers, you weren't seeing someone who received treatment from one of our offices. We love creating veneers that re-manufactured to resemble an improved version of your natural teeth. They are typically made from an ultra-thin porcelain material and are stain resistant.
Learn more on porcelain veneers: Smile Makeover: Why Use Porcelain Veneers in Cosmetic Dentistry?
Invisalign Invisible Braces
Invisalign can greatly improve your teeth's appearance by straightening them discreetly. By wearing a series of clear, plastic Invisalign retainers or aligners, your teeth can be moved to a more ideal position and is excellent for closing gaps, or spaces between teeth, as well as straightening crowded teeth.
More on Invisalign: Cosmetic Dentistry: What are Invisalign Clear Aligners?
Create Your Dream Smile
This New Year, treat yourself to the joy of a brand-new smile with a smile makeover with Thomas L. Anderson and Associates! Whether you'd like to fix dull, cracked, crooked, missing, or damaged teeth, a smile makeover can address multiple dental issues and come together to create a beautiful, Hollywood smile you can be proud of.
We Love to Improve the Smiles of Our Patients
We love to improve the smiles of our patients – because we love to see them smile! From dental exams to complete smile makeovers that include various cosmetic dentistry options – the professional team at the offices of Thomas L. Anderson, DDS and Associates are constantly fine-tuning their craft through the art and science of dentistry to deliver the results their patients want.
Schedule your appointment to meet with any of our skilled dentists at one of our three conveniently located dental office locations within the Kansas City area, including Lee's Summit / Independence, the Country Club Plaza and Downtown Kansas City. The gentle dentists and expert team at Thomas L. Anderson and Associates look forward to working with you to treat your dental emergency, achieve proper oral health and a beautiful smile that will last a lifetime. If you have any questions about your dental insurance benefits, please do not hesitate to contact us.  We are happy to review your policy! Please give us a call today to schedule an appointment and become part of our dental family.