Traditional Braces vs. Invisalign Invisible Braces: We Offer Invisalign Teen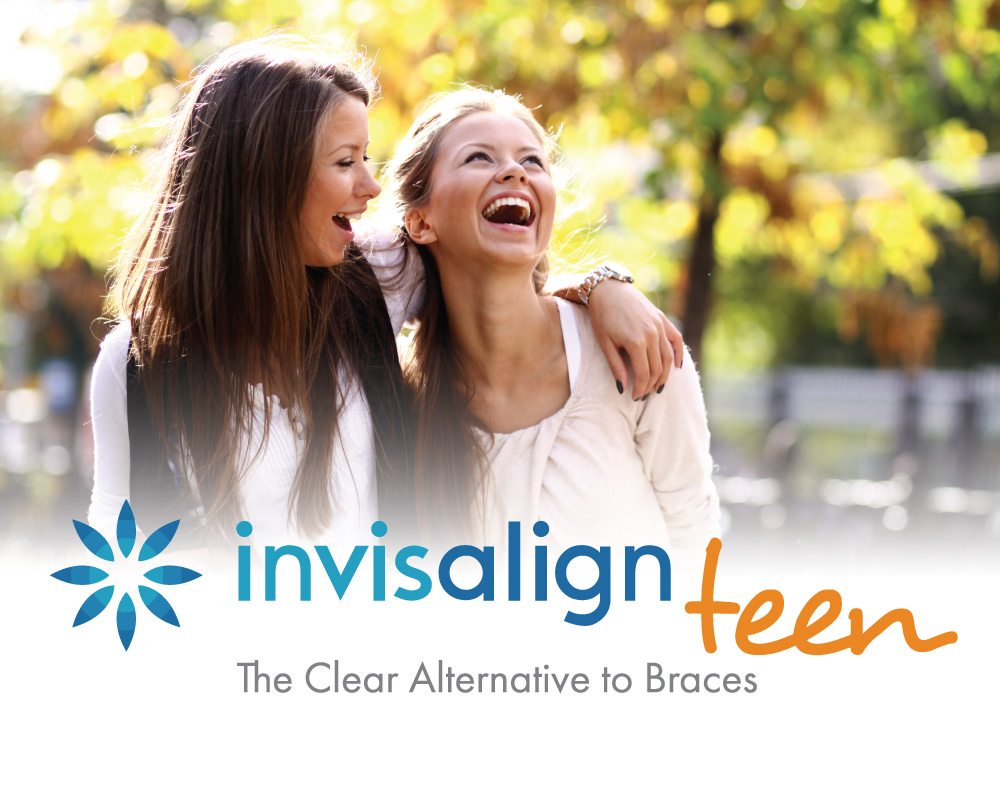 Wearing traditional braces not only has an obvious effect on your looks but can affect your self-confidence as you might be more reluctant to show off that winning smile. With Invisalign® invisible braces, you get the best of both worlds: a straighter smile and no clunky appliances. Through Invisalign and Invisalign Teen, you are improving your smile, but you can also eat, brush, and floss without any issues or extra steps. You can get Invisalign Teen at Thomas L. Anderson, DDS and Associates today!
Why You Should Consider Invisalign Treatment
Invisalign invisible braces are clear aligners or invisible braces that doesn't require the use of brackets or archwires to adjust the position of your teeth and jaw. Invisalign braces are hard to notice with the naked eye when someone is wearing them, which is a huge plus when compared to traditional metal braces.
This clear alignment system is a technological advancement of continuous innovation for almost two decades. Invisalign invisible braces are computer-manufactured plastic appliances that straighten your teeth. You can also remove and insert them without a dentist present. They slide comfortably over your teeth and are custom-fit. Dentists will recommend that you keep them in for 20 hours each day, only removing them to eat, brush, and floss. Invisalign are less than a millimeter in thickness and are much less invasive than regular braces.
Treatment times when using Invisalign invisible braces are half as long as for traditional braces. Invisalign treatment takes up to 12 months for most adults. Teenagers feel more comfortable at school and when smiling. You can play sports or a musical instrument more freely with Invisalign because they are more comfortable, are not as prone to create injuries on impact and are easier to adjust.
The SmartTrack® material and SmartForce® features of Invisalign braces are clinically proven to straighten your teeth with 75% more predictability. Such features also make Invisalign treatment more effective for complex cases.
Related Article: Invisalign: Pros and Cons of Invisible Braces
Why Invisalign Teen is a Great Choice for Any Teenager
With Invisalign Teen, you can eat or drink whatever you want and engage in various activities without worrying about damaging your braces, considering their adjustability. Traditional braces require that you brush your teeth with more effort, its wires can prove irritating, and you have to deal with a lot of food restrictions.
With Invisalign Teen, you can straighten your teeth without anyone noticing. Instead of painful wire adjustments or elastics, you will change to a different set of aligners every two weeks. Invisalign Teen effectively treats several teeth issues such as crossbite, overbite, underbite, widely-spaced teeth, and overly crowded teeth.
Related Article: Invisible Braces: 10 Reasons to Get Invisalign
Another useful feature of Invisalign Teen is that it contains compliance indicators (at the rear of the mouth and not visible to others), which fade from blue to clear to help you gauge wear time. It comes with several replacement aligners in case your set gets broken or lost. Treatment time takes anywhere between 6 and 15 months. Thanks to the advanced technology and 'invisible' nature of Invisalign Teen, yearbook pictures will feel less awkward, and you won't have to visit the dentist for adjustments and check-ups as frequently.
Schedule your appointment to meet with any of our skilled dentists at one of our three conveniently located dental office locations within the Kansas City area, including Lee's Summit / Independence, the Country Club Plaza and Downtown Kansas City. The gentle dentists and expert team at Thomas L. Anderson and Associates look forward to working with you to treat your dental emergency, achieve proper oral health and a beautiful smile that will last a lifetime. If you have any questions about your dental insurance benefits, please do not hesitate to contact us.  We are happy to review your policy! Please give us a call today to schedule an appointment and become part of our dental family.