Invisalign Pros and Cons of Invisible Braces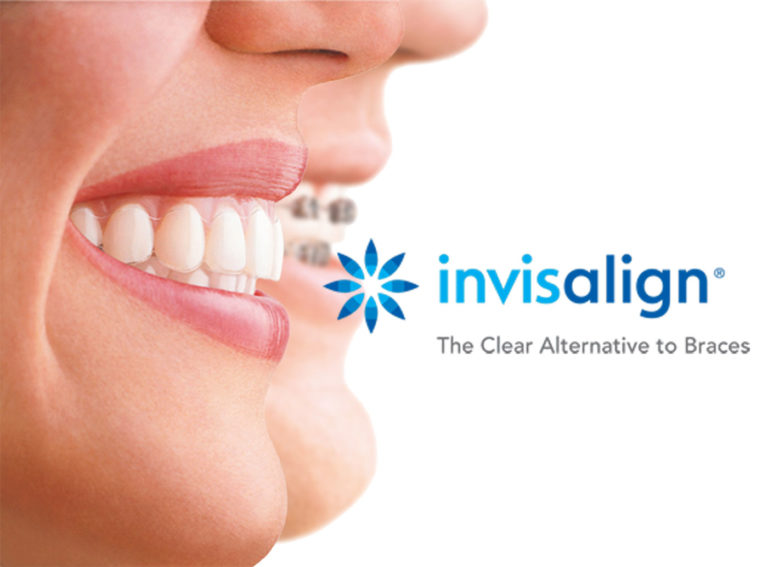 Invisible Braces: PROS 
PRACTICALLY INVISIBLE
The number one reason patients choose Invisalign aligners over traditional metal braces is because they are nearly invisible. Gone are the days of the snide remarks made by other children or the associated embarrassment of having braces as an adult. One of the biggest pros Invisalign offers is a way to perfect your smile without the common embarrassment associated with traditional braces; that's why we call them invisible braces.
REMOVABLE
We all know that traditional braces are on until the entire process is done!  What does that mean for the cleaning process?  Well, much more work.  Food easily becomes lodged around and in between metal brackets, making the cleaning process much harder and causing an unintended build-up of plaque. Invisalign aligners invisible braces are removable making it much easier to properly clean your teeth, and inhibit plaque build-up. Another benefit to Invisalign aligners is the ability to eat what you want! Your diet will not be limited by metal brackets and wires. 
COMFORT
Traditional braces not only cause more emergencies from a poking wire or broken bracket, but they are also just plain uncomfortable!  Having metal continually rubbing up against the side of your mouth can produce irritation, discomfort, and sometimes even open sores.
Invisalign aligners are made of a smooth plastic and reduce the chances of irritation to your mouth. (Can you tell that we LOVE invisible braces?)
Invisible Braces: CONS
Cooperation
To attain the maximum results of Invisalign invisible braces, your cooperation is a must!  The aligners must be worn an average of 22 hours a day. If you tend to be a rule-breaker, Invisalign may not be for you.
Aligners Need to be Removed Before Meals
The aligners must be removed before eating or drinking anything but water.  While some may consider this a nuisance, we have heard of patients discovering an added benefit of weight loss as they tend not to snack as often during the day! Eating and drinking with the aligners in can cause damage and discoloration to your aligners.
Frequent Teeth Cleaning
Invisalign invisible braces require good oral hygiene. Brushing and flossing your teeth after each meal is a must. While this may seem an annoyance at first, many patients have seen an unexpected benefit of improved oral health and teeth whitening during Invisalign treatment because of the frequent dental cleaning.
No orthodontic treatment is perfect.  We understand that any method of treating malocclusion comes with some struggle.  We are, after all, moving your teeth.  However, we hope that these pros and cons of Invisalign invisible braces provide you with some knowledge to better understand the process and make an informed decision.
Invisalign invisible braces can be an excellent method of straightening your teeth while allowing you to continue your life uninterrupted. Not everyone is a candidate for Invisalign treatment. If you are interested in Invisalign invisible braces and would like to find out if you are a candidate, contact us today to schedule your consultation!
Thomas L. Anderson and Associates are here to help you improve your smile!  Contact us immediately or schedule your appointment to meet with any of our skilled dentists at one of our three conveniently located dental office locations within the Kansas City area, including Lee's Summit / Independence, the Country Club Plaza and Downtown Kansas City. The gentle dentists and expert team at Thomas L. Anderson and Associates look forward to working with you to treat your dental emergency, achieve proper oral health and a beautiful smile that will last a lifetime. If you have any questions about your dental insurance benefits, please do not hesitate to contact us.  We are happy to review your policy! Please give us a call today to schedule an appointment and become part of our dental family.