The Perks of Heading Back to School with Invisalign Teen Clear Aligners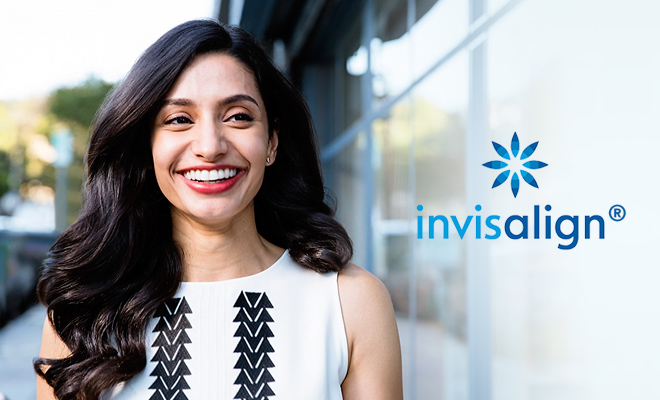 Back to School (without traditional braces!!)
It's the time of year where schedules get hectic and parents are excited to send their kids back to school for another successful year. With so much to look forward to during the new school year, Invisalign Teen clear aligners are a great way for students to get picture-perfect smiles, without the embarrassment and hassle of traditional braces. With technology advancements, dentists can offer teens a way to straighten and perfect their smile without the fear of "brace face."
Back to Sports and Busy Days
Since summer is ending, your kiddos will get into a new routine, and Invisalign Teen clear aligners are an easy addition to any schedule. Like traditional braces, they can fix a multitude of dental issues. However, unlike traditional braces, Invisalign aligners are virtually undetectable and removable. This means that when your teen has lunch, they can remove their aligners to eat food – eliminating the worry of food getting stuck in metal brackets. When your teen brushes and flosses, they will also remove the aligners, making their oral hygiene routine easy and like their usual routine.
How Invisalign Works: https://www.webmd.com/oral-health/guide/invisible-orthodontic-aligners
Another major benefit of Invisalign aligners is the added protection during sports. When your teen wears an aligner, their teeth are given added protection, like a mouthguard.
During middle and high school years, braces become very common. Many students come back to school with braces and can sometimes feel insecure about their new and changing smiles. Read more about how your teen can go back to school in style with Invisalign Teen, here.
Keep Living Life
Your teen can keep on keeping on with Invisalign. There isn't a worry about avoiding certain foods, as Invisalign Teen clear aligners are easily removed and fit snugly to your teeth, making wearing the aligners a breeze.
Your dentist appointments will also be quicker. You'll be wearing an aligner for two weeks and start a new set once the previous one is completed. You'll only visit with your dentist every six to eight weeks to check on your comfort and progress with the aligners.
Read more here about the Benefits of Invisalign Teen Clear Aligners.
To keep them clean, Invisalign's website recommends that you rinse your aligners every night and gently brush with your normal toothpaste to keep them nice and fresh. Simple!
More on the essentials of Invisalign: https://www.invisalign.com/how-invisalign-works/living-with-invisalign
Invisalign at Thomas L. Anderson and Associates
Invisalign Teen clear aligners are a great way to boost your teenager's confidence in an easy, convenient way. Crooked teeth can cause many problems down the road, and, with Invisalign, your teen can achieve a straight smile.
Contact us today to schedule your dental appointment and meet with our skilled dentists at one of our three conveniently located dental office locations within the Kansas City area, including Lee's Summit / Independence, the Country Club Plaza and Downtown Kansas City. The gentle dentists and expert team at Thomas L. Anderson and Associates look forward to working with you to treat your dental emergency, achieve proper oral health and a beautiful smile that will last a lifetime. If you have any questions about your dental insurance benefits, please do not hesitate to contact us. We are happy to review your policy! Please give us a call today to schedule an appointment and become part of our dental family.