Smile Makeover Treatments to Achieve Your Perfect Smile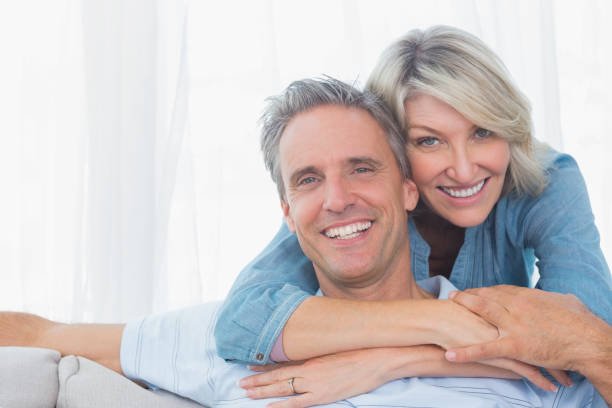 A smile makeover can give you a huge boost of self-confidence and completely change the look of your smile. Basically, a smile makeover is using one or more dental procedures to enhance the look of your smile.
A smile makeover treatments may include a few different enhancements and restorative services provided by Thomas L. Anderson, DDS and Associates, let's discuss:
Smile Makeover Treatments: Porcelain Veneers
Porcelain veneers are very thin shells made from porcelain to adhere and cover the front areas of your teeth. They are made to match your teeth as closely as possible, all while enhancing your smile. Veneers are bonded to your teeth, and you can receive as many or few as you need.
Porcelain Veneers can fix a multitude of issues to bring you your best smile:
Teeth that have large gaps or are misaligned
Chipped or broken teeth
Worn down teeth
Discolored/stained teeth
Small teeth
Porcelain Veneers can last for a long time, often lasting at least a decade and porcelain veneers are great at resisting stains, keeping your smile bright!
How Do You Get Porcelain Veneers?
Before getting veneers, you'll have an initial appointment with your dentist to discuss which options are best for you. Your dentist will possibly take X-rays to determine the best procedure plan and see if you are experiencing any tooth decay or gum disease that may not make veneers the best option for you.
Then, your dentist will trim down a small amount of your tooth, about half of a millimeter, and take an impression of your teeth to get the sizing accurate for your veneers. After that, your porcelain veneers will be created in the lab! Your perfect smile is just around the corner, and your veneers will be bonded to your teeth using a special adhesive.
Taking Care of Porcelain Veneers
Porcelain veneers are not high maintenance and do not require any special care. To keep your smile in tip-top shape, continue with your normal oral hygiene routine of brushing and flossing daily and seeing your dentist on a regular basis.
However, if you want to preserve your veneers for the longest amount of time, we recommend:
Wearing a mouth guard during contact sports
Protect your teeth at night if you grind them
Do not use your teeth to open packages
Try not to chew on hard items such as nails
We know that no one wants unnatural-looking teeth, and that's why we use the latest technology to create custom porcelain veneers to enhance your smile without anyone noticing!
Smile Makeover Treatments: Invisalign Invisible Braces
Technology advances give us access to so many wonderful options. Today, we can choose between many different phone options, computers, and even how we achieve our best smile. 40 years ago, there was only one option to achieve a straight smile – metal braces. Today, clear aligners with Invisalign are a great alternative to metal brackets and braces.
Feeling great and confident in your smile is so important. While traditional braces still provide wonderful results, Invisalign invisible braces allow you to achieve those same results without the look and feel of braces. Invisalign aligners are form-fitting, custom-made retainers that move your teeth over time. They work in a very similar way to traditional braces but have the advantage of looking completely invisible along the way.
Related Article: QUESTION: Do Invisalign Removable Braces Really Work?
Learn more about how Invisalign Invisible Braces work: https://www.invisalign.com/how-invisalign-works
Benefits of Invisalign
Increase in Self-Confidence: No one wants to hear the term "metal mouth," and with Invisalign invisible braces, no one will know you're wearing retainers.
Cost Effective: Many dental insurance plans cover the cost of Invisalign. However, monthly payments can also be made to cover the cost, if necessary.
Convenience: Most dentists recommend that Invisalign are worn anywhere between 10-24 weeks. Trips to the dental office are shorter and less often.
Effective: Invisalign is as effective as traditional braces and can help correct many dental issues such as: overbite, underbite, overcrowding, and gaps. Also, without metal wires and brackets, your mouth will not experience any sores from metal rubbing against your mouth.
Eating Ease: When wearing traditional, metal braces, eating things such as popcorn and candy is a big no-no. However, Invisalign allows you to eat with ease because you simply remove the aligner when eating.
Extra Protection: Wearing Invisalign invisible braces can help give your teeth added protection when playing sports. They also help prevent teeth grinding and can also be used with whitening agents to whiten your teeth.
Related Article: Traditional Braces vs. Invisalign Invisible Braces
Smile Makeover Treatments: Professional Teeth Whitening
Cake, cocktails, conversation, dancing, and the bride's beautiful dress. All items that usually come to mind when we think of the perfect wedding, no matter the season. Every bride strives for the perfect bridal glow, and, along with the glow, a great, pretty smile. Feeling confident in your smile is essential to the perfect wedding day, and a professional teeth whitening service from Thomas L. Anderson, DDS and Associates can help you achieve your wedding day bliss.
Although your schedule leading up to the wedding may be jam-packed, taking the time for your oral health can make all the difference on the big deal and it's an important step to not miss. Just as pampering your nails or hair, professional teeth whitening and perfecting your smile can impact your self-confidence, and your photos, for the wedding.
Professional Teeth Whitening is Best
Although there are numerous over-the-counter whitening products that may seem quick and easy, the truth is, those methods aren't effective and can cause serious sensitivity to your gums and lips. Professional tooth whitening services are completed by professionals and are customized to each individual, removing the stress of sensitivity or lackluster results. Your dentist will use a protective gel around your gum and mouth to eliminate the possibility of sensitivity, and you can work with your professional to achieve your desired whiteness.
Professional teeth whitening services are also quick, usually lasting an hour, and provide results that are long lasting and effective. No more uncomfortable whitening strips or switching your toothpaste.
Biggest Advantage of Professional Teeth Whitening
The best part of getting a professional whitening done is the flawless results that cannot be achieved by other methods. This is because professional whitening tackles both types of tooth stains:
Intrinsic Stains – These stains live between the micro-cracks in your enamel and deep under the enamel.
Extrinsic Stains – These stains appear on the surface of your teeth and are easier to remove.
Only professional-level whitening can tackle both types of stains and remove those deep, intrinsic stains that other products can't touch.
With a bright, confident smile, you're sure to light up and showcase your true beauty and happiness at your upcoming wedding. At Thomas L. Anderson, DDS and Associates, we love helping you achieve your perfect smile and we know the results will boost your confidence and enhance your self-esteem. Give us a call today to schedule your quick whitening appointment.
Smile Makeover Treatments: Dentures
Dentures and partial dentures are removable appliances that replace teeth when implants and bridges are not an option. They can be supported by remaining healthy teeth, implants, or they can replace all teeth.
We treat all our denture patients like Cosmetic Smile Makeover patients because we are restoring a patient's smile. Because of this, we make a fantastic set of cosmetic dentures for our patients.
We start by taking a series of photographs of our patient's face from many different angles. Then we take accurate impressions of the patient's teeth and their current bite. After careful study and planning we turn our information over to our laboratory artist, Troy Phinney, who is an absolute genius at making a custom set of teeth that fit great and look real.
Smile Makeover Treatments: Dental Implants
One of the most common options to replace a missing tooth is with a dental implant.
When a tooth is lost, the bone that used to support it disappears quickly. This leads to shifting teeth, tooth trauma and periodontal disease, aging of facial features and unnatural gums around a future tooth replacement, lack of bone support for future tooth replacement.
Dental implants act like artificial roots that can be permanently placed in the patient's jawbone. As the gum tissue and bone grow around the dental implant, they become a permanent anchor. A natural-looking porcelain crown will be made giving our patients a beautifully finished result that is attractive, yet helps to improve chewing, maintain bone and prevent teeth from changing positions. Dental implants can even prevent future problems with a patient's bite.
Dental implants offer a permanent replacement option for missing teeth and an effective solution that will look and feel as natural as your original teeth.
Gone are the days of looking older than necessary because of a sagging jawline due to one or more missing teeth. (And dentures are no longer the only option!) And a dental implant cost may be far less than you expect.
Schedule a consultation with an implant expert at the offices of Thomas L. Anderson, DDS and Associates to see if you are a candidate for implant technology. It might be the perfect remedy to preserve a youthful appearance and restore the function of your bite.
Smile Makeover Treatments: Porcelain Crowns
Knowing that you need a dental crown can seem like unfortunate news, but, thankfully, porcelain crowns can restore your oral health and provide numerous advantages. Essentially, a dental crown restores a tooth that has been damaged, and the treatment has been very effective.
Related Article: What are the 5 Steps to Getting a Dental Crown Procedure?
How Porcelain Crowns Can Help
Porcelain crowns are long-term, durable options for a wide range of dental problems, usually lasting between 5-15 years and can improve the strength and appearance of teeth. Teeth that contain cracks, has a broken-down root, or has had a root canal performed may need a dental crown to reinforce the tooth and strengthen the surrounding area of the mouth. Along with strengthening and restoring, porcelain dental crowns have multiple advantages, such as:
Change the appearance of a tooth by altering its shape and color
Crowns can improve the look of your smile – helping the appearance of any misshapen, broken teeth, or dental implants and can help you get the smile you've been dreaming of.
Protecting a tooth from being damaged further
Broken or misshapen teeth can impact your bite and the overall health of your mouth. Crowns eliminate further damage by fixing the problem before more damage can occur.
Uses safe porcelain material that is FDA approved and non-harmful for patients
Porcelain crowns are known to be the most comfortable options for a patient's mouth and are free of any harmful or toxic materials.
Durable and stain resistant
Porcelain crowns are known to last for many years and are extremely stain resistant, helping your smile stay protected and spotless for a long time.
Along with plentiful advantages, the risks of porcelain crowns are also very low. At Thomas L. Anderson, DDS and Associates, we want to help restore your comfort and your smile with our porcelain dental crowns. Give us a call today to learn more about our helpful options.
How Does a Smile Makeover Help?
As we've discussed, many enhancement services, such as veneers, invisible braces, and implants can help with functionality, as well as a beautiful appearance. A complete smile makeover can target:
Misalignment: Both porcelain veneers and Invisalign aligners target misaligned or crooked teeth. Invisalign aligners will move the teeth you have and put them into proper alignment over the span of a few weeks or months. Porcelain veneers can fix crooked teeth by putting the new shell on top of the crooked tooth. Veneers can be put on a single tooth, or multiple teeth.
Missing teeth: Missing teeth can take away from your youthful appearance and make you look older than you are; thy can also increase the risk of decay. Dental implants, bridges, and dentures are wonderful ways to restore your full smile.
Discolored teeth: Years of stains can take a toll on the whiteness of your teeth. Professional whitening services go above and beyond over-the-counter remedies and remove stains from within the tooth. Porcelain veneers can also be used to improve dull, discolored teeth, all while looking natural and bright.
With every restorative and enhancing treatment, it's important to know how big of an impact good oral hygiene is. With every treatment, you'll receive the best, and longest lasting results when you stick to a daily hygiene routine and regularly check in with your dentist.
Although a smile makeover can give you the smile of your dreams, your health habits can change how long they last. When you undergo a smile makeover and keep up with your regular cleanings, you'll have a smile you can be confident and proud of forever! At the offices of Thomas L. Anderson, DDS and Associates, we will work closely with you to help you reach your smile goals and create a treatment plan customized for you.
Contact us today to schedule your dental appointment and meet with our skilled dentists at one of our three conveniently located dental office locations within the Kansas City area, including Lee's Summit / Independence, the Country Club Plaza and Downtown Kansas City. The gentle dentists and expert team at Thomas L. Anderson and Associates look forward to working with you to treat your dental emergency, achieve proper oral health and a beautiful smile that will last a lifetime. If you have any questions about your dental insurance benefits, please do not hesitate to contact us.  We are happy to review your policy! Please give us a call today to schedule an appointment and become part of our dental family.