Regular Dental Exams Prevent Decay and Health Issues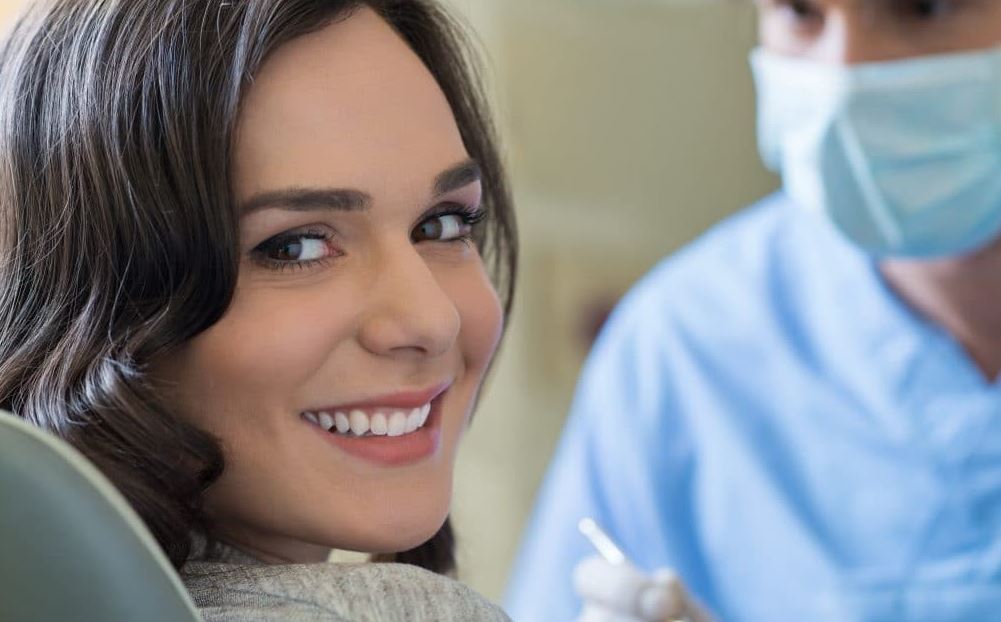 When the pandemic first hit our lives, it was a whirlwind and so many aspects of our lives were put on hold. Several of us went into survival mode and we neglected some basic needs, such as regular dental exams and cleanings. Numerous dental offices are seeing a huge rise in cavities, plaque buildup, gum disease, and dental emergencies due to prolonged and unchecked tooth pain.
Check out these blog articles to learn more about the problems we want you to avoid:
Don't let your oral health decline, as it can make your overall health decline as well. If you haven't seen your dentist in a while, now is the perfect time to get back on track!
Related Article: Our Regular Dental Exams and Cleanings Explained
Regular Dental Exams Catch and Prevent Problems
While you may not think much of getting your teeth professionally cleaned and examined, the benefits are ginormous. Preventative dental appointments or regular dental cleanings and exams should be every six months and it's the perfect opportunity for your dentist to inspect your mouth for any issues. These can be:
Cavities
Gum disease
Oral Cancer
The best way to help oral health issues is early detection, so staying on top of your appointments is key to your oral health status. With the pandemic thrown in the mix, not everyone has stayed on top of their oral health routines, hygiene habits, diet, etc., making it even more imperative for a checkup. Even if your dentist doesn't find any issues, you'll have peace of mind that your oral health is in good standing. A majority of people need a dental cleaning twice a year. Others who build up heavy stain and tartar or are battling gum disease need to have a teeth cleaning more often.
Preventative Dentistry Explained
Preventative dentistry is also commonly known as general dentistry. These dental services include your regular dental exams, cleanings, and x-rays. When you go to the dentist for your normal cleanings and visits, you're dealing with preventative dentistry.
We offer:
Dental cleanings
Oral cancer screenings
Early dental diagnosis
Fluoride and sealants
Home care coaching
Mouth guards and retainers
This is because cleanings can prevent future oral health issues. With good preventive care, you can avoid costly and frustrating oral health issues in the future. So, it's extremely important to see your dentist often for checkups. During checkups, dentists can also look for any signs and symptoms of serious oral health issues – providing a great defense and early detection.
Learn more about Preventative Dentistry and the importance of scheduling your dental exam.
Related Article from the Oral Health Foundation: The Importance of Regular Dental Visits
Effects of the Pandemic
According to The Washington Post,
"In a February survey conducted by the American Dental Association, 76 percent of general practice dentists said the prevalence of teeth-grinding, or bruxism, among their patients had increased compared with pre-pandemic times. About two-thirds reported seeing a rise in associated problems of chipped and cracked teeth as well as headache and jaw pain symptoms, the survey found. Meanwhile, about 30 percent of respondents said they observed more tooth decay and periodontal disease, an infection of the tissues surrounding teeth, in their patients."
Read more.
Related Articles:
Another important aspect of dental checkups is preventing future oral health issues. Regular dental appointments are about more than just current issues, they also help you avoid and detect dental issues in the future. Cleanings are also one of the best ways to deter tooth decay and plaque buildup.
Is Emergency Dental Care Available in the KC area?
A dental emergency is identified as anything that requires immediate dental care. Whether it is to stop incessant bleeding, save a tooth, treat a dire infection, or decrease severe discomfort, urgent care is needed. Some of the most common dental emergencies are pain resulting from inflammation and broken teeth.
Although oral pain and trauma may not seem like a huge deal, it cannot be ignored. Small problems can escalate and cause more pain in the future, so seeing your dentist for any emergency treatment is imperative. If you're unsure if you're dealing with a dental emergency, please give us a call. However, a good rule of thumb is – if it hurts, it's an emergency.
Whatever the cause of acute oral discomfort in Kansas City, same day emergency appointment and dental care is available at our three convenient office locations that include The Country Club Plaza, Downtown Kansas City, and Independence, Mo. If you are experiencing pain or you are uncertain whether your situation requires immediate attention or not, consider the information below to help you choose to correct course of action. As you know, emergencies stem from a variety of causes, and dental professionals can provide the necessary care. Receiving an assessment and subsequent treatment for the diagnosis is crucial to your recovery.
Related Article: Dental Emergency: When You Need a Same-Day Emergency Appointment
We Provide Regular Dental Exams & Emergency Appointments 
At the offices of Thomas L. Anderson, DDS and Associates we are prepared to assist our patients when they need a regular dental exam and cleaning or when a dental emergency occurs. Should you be experiencing a toothache, severe pain, swelling, tooth loss, mouth trauma or any other conditions that require urgent care, contact us at 816-373-4440 immediately. Our team of experts will work swiftly and meticulously to alleviate pain and solve the issue. When patients call in this type of scenario, we always do our best to accommodate a same day emergency appointment. You may not be able to anticipate when a dental emergency will happen; however, you can rest assured that you will receive swift expert emergency care when you call our office. Contact Us to receive a reliable same day emergency appointment.
Contact us today to schedule your dental appointment and meet with our skilled dentists at one of our three conveniently located dental office locations within the Kansas City area, including Lee's Summit / Independence, the Country Club Plaza and Downtown Kansas City. The gentle dentists and expert team at Thomas L. Anderson and Associates look forward to working with you to treat your dental emergency, achieve proper oral health and a beautiful smile that will last a lifetime. If you have any questions about your dental insurance benefits, please do not hesitate to contact us.  We are happy to review your policy! Please give us a call today to schedule an appointment and become part of our dental family.