How to get the most out of your 2019 Dental Insurance Benefits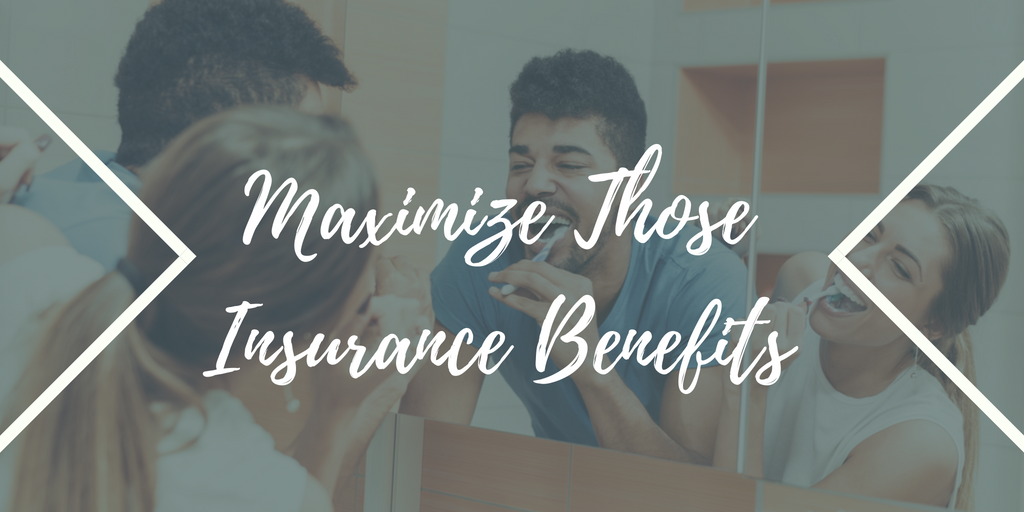 Brushing and flossing your teeth is essential to every member in your family – and so are your dental benefits. Don't let your dental insurance benefits fall to the wayside; use them up! When choosing your dental plan for next year, look into the differences between PPO and HMO plans and decide which is the best for you and your family.
Related Article: According to Delta Dental, What's the difference between a PPO and HMO?
Remember to See Your Dentist Often
Our best advice we can offer is to communicate with your dentist and go from there. If you know what your treatment needs are for the year or the next few months, you can decide when to schedule them and when to use your dental insurance benefits.
For example, if you need multiple fillings and root canals, it may be best to spread them out to reduce out-of-pocket cost. If you reach your annual maximum, you may want to wait and schedule a procedure once your benefits renew on Jan. 1. If you haven't reached your maximum, but have met your deductible, it may be the perfect time to schedule the procedures you need.
Related Article: 5 Ways to Make the Most out of Your Dental Plan
The same can be said of not hitting your annual maximum. If you're not seeing your dentist twice a year for preventive visits, you're letting your dental insurance benefits float by without any use. That's money you've spent and aren't using – and it could cost you more in the long run.
Learn More About Our Preventive Care
Know Your Coverage
When you see your dentist regularly, you get an update on how your mouth is doing. Is your mouth healthy and fit? Does it need some extra attention? Do you have a toothache that needs some special attention? You'll know these things when you see your dentist on the regular. Once you're in the know about your oral health, you can match up your treatment options with your insurance coverage. It's important to know what your plan offers, such as:
What's your annual deductible?
What's your annual maximum?
How many cleanings are covered per year?
How many x-rays can I have per year?
Can I have fluoride treatments covered?
Related Article: Don't Waste Your Remaining Dental Insurance Benefits — Use 'EM!!
These are helpful questions to ask your insurance carrier and can help you make decisions regarding your treatment and prevention plans.
Ask your dentist about treatment plans and financial options. At Thomas L. Anderson and Associates, we work with our patients to always find the right solutions for them. We want you to always use the most of your dental insurance benefits and achieve great oral health.
Contact us today to schedule your dental appointment and meet with our skilled dentists at one of our three conveniently located dental office locations within the Kansas City area, including Lee's Summit / Independence, the Country Club Plaza and Downtown Kansas City. The gentle dentists and expert team at Thomas L. Anderson and Associates look forward to working with you to treat your dental emergency, achieve proper oral health and a beautiful smile that will last a lifetime. If you have any questions about your dental insurance benefits, please do not hesitate to contact us.  We are happy to review your policy! Please give us a call today to schedule an appointment and become part of our dental family.