Dental Insurance: Maximize Your 2018 Benefits (Don't Lose 'Em!)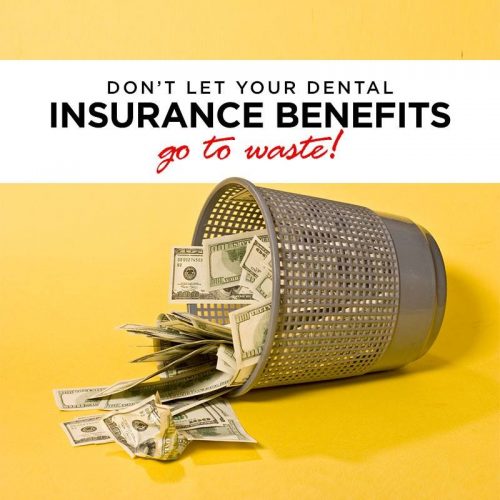 Dental insurance benefits are great perks that allow you to cover your dental treatments, so your next cleaning or alternate dental procedure becomes more affordable. However, like with all good things, these benefits come to an end. Failing to use them by year-end means you forfeit those benefits. It's essential that you maximize the benefits you're entitled to, so you can save more of your earnings while still addressing oral health concerns.
How Dental Insurance Benefits Work
Whenever your employer grants you dental insurance benefits, they come with a catch. Many dental insurance providers stipulate that you must use your benefits by December 31, or else you forfeit them. Failing to make a dentist appointment before then will cost you, as those benefits don't roll over or automatically renew when a new year comes.
According to the National Association of Dental Plans, just 2.8% of people who have Preferred Provider Organization (PPO) dental plans reach their annual maximum. Whether you have a benefits plan or have a Flexible Spending Account, the December 31 deadline holds. Some dental insurance plans may end at different times of the year, so you may want to double check with your employer what the terms of your dental insurance are.
Related Article: Take Advantage of Those Dental Insurance Benefits Before 2018 is Over
While You Delay, Your Teeth Decay
Though dental procedures can seem scary, avoiding them will only make the situation worse; Treating any oral issue, whether a toothache or damaged teeth, should be taken seriously. You need to seek help for the current issue and take preventative measures to avoid recurring problems. Preventative procedures are fully covered too, which eases the pressure when making an initial visit.
Booking an appointment in the summer or autumn is a smart decision. Waiting until year-end and discovering you need more work than you thought can lead to extra visits and costlier procedures. You're only putting more money into the insurance company's pocket by letting your benefits expire. Take advantage of your dental insurance when it's valid and while you have time for possible follow-up visits.
Maximize Your Money and Negotiate
If you're trying to maximize the dental insurance plan you have, know that dental services are negotiable.
It's easy to assume that just because you have insurance, the quoted cost of any dental procedure is the actual cost. There is a minimal amount for each procedure, but the dental office or clinic providing the service determines the maximum charge.
The staff at Thomas L. Anderson and Associates can work with you to determine the best action plan. Some dental treatments can be carried out in phases, and as a result, your remaining dental benefits in 2018 can be used to start treatment while that treatment can be completed when your dental insurance benefits are renewed in 2019. You can get discounts too, which helps as some insurers may not cover one hundred percent of most procedures.
Related Article: From the Dental Insurance Corner … Use It OR Lose It!!
Make sure you inform yourself of the specifications and limitations of your insurance and don't hesitate to ask the professional team at Thomas L. Anderson and Associates how we can help you. Book your appointment now!
Thomas L. Anderson and Associates are here to help you improve your smile!  Contact us immediately or schedule your appointment to meet with any of our skilled dentists at one of our three conveniently located dental office locations within the Kansas City area, including Lee's Summit / Independence, the Country Club Plaza and Downtown Kansas City. The gentle dentists and expert team at Thomas L. Anderson and Associates look forward to working with you to treat your dental emergency, achieve proper oral health and a beautiful smile that will last a lifetime. If you have any questions about your dental insurance benefits, please do not hesitate to contact us.  We are happy to review your policy! Please give us a call today to schedule an appointment and become part of our dental family.