Offering Porcelain Veneers Independence and Kansas City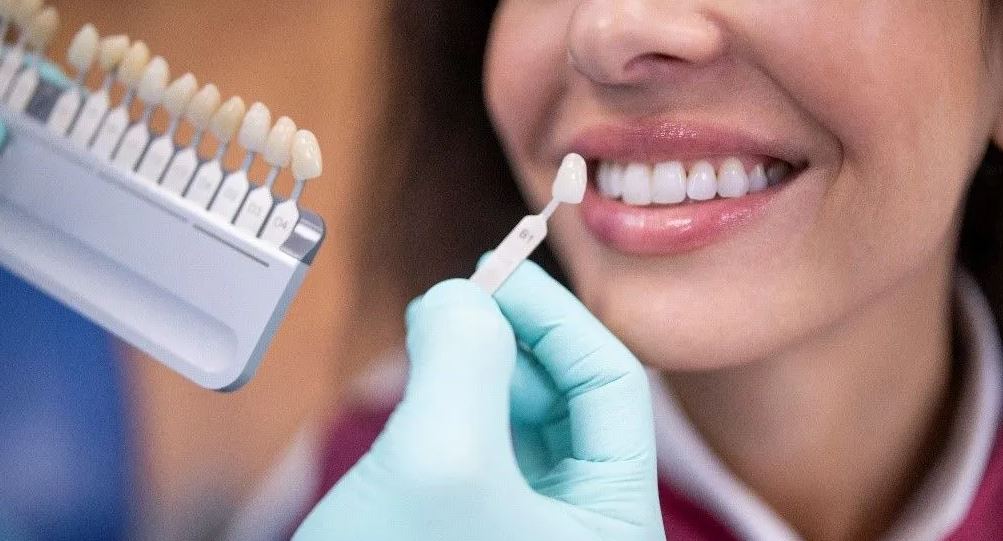 Everyone Wants a Beautiful Smile
It does not matter who you are or where you live, having a beautiful smile is something everybody wants to have.
For everyone but yourself, a beautiful smile comes so easily. Perfectly straight and white. Never a filling or a cavity. It seems that everyone else was born with a perfect set of teeth.
In reality, many people have stained teeth, crowded or thinning teeth. Others have congenitally missing teeth or malformed teeth. Still further, people have had previous dentistry that is worn out and breaking down needing replacement. Not to mention, sugars in food, smoking, clenching, and other daily activities can break teeth down taking their toll on smiles.
Porcelain Veneers Create Beautiful Smiles 
Whatever the reason, the desire and quest for a beautiful smile can many times be solved with the placement of porcelain veneers independence mo.
BEFORE PHOTOS:
The illustrations in this article demonstrate the life changing appearance of a young lady who received porcelain veneers independence mo. This young patient had previous veneers placed on her upper 10 front teeth that were yellowish brown, the incorrect shape and contour, with "headlight" spots on her upper 2 center teeth. She hated the way they looked and refrained from smiling because of these issues. (see below)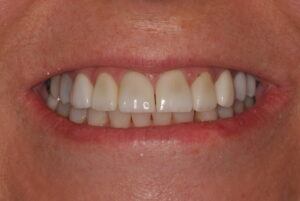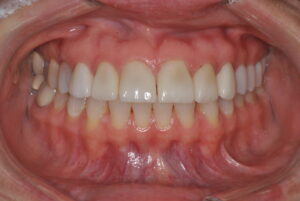 AFTER PHOTOS:
After placement of 10 new upper porcelain veneers Independence Mo, her smile is beautiful, natural and alive! (see below)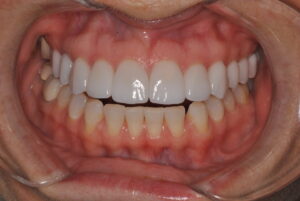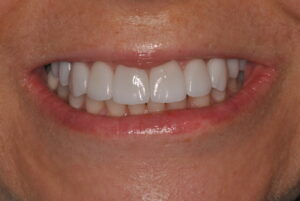 Our porcelain veneers Independence Mo are pre-planned, custom hand-made for each tooth, and prepared and placed by expert hands. They require a process of design, planning, sculpting and placement that puts porcelain veneers Independence Mo more into a "work of art" category than anything else.
Imagine the life-changing effects that porcelain veneers Independence Mo could have on you or a loved one.
Learn more about Porcelain Veneers Independence and Kansas City:
You Deserve to Love Your Smile
Smiling is the key to a happy life. It makes everything better. It makes you feel better on the inside and makes everyone around you better. Your smile is the wellspring of joy to yourself and to others.
It's never ok to hide your smile. It's not ok to feel bad about your smile because this negative energy blocks the positive powers inside you that make life worth living.
If you, or a friend or loved one, suffers in silence, doesn't smile fully, or blocks their smile in any way, porcelain veneers Independence Mo may be an option for you.
Call for your Free Smile Consultation
For your free Smile Consultation, please call any of our 3 Kansas City Metro locations
To Schedule Your Free Smile Consultation, please call 816-373-4440
Press 1 for Independence

Press 2 for Plaza

Press 3 for Downtown
Contact us today to schedule your dental appointment and meet with our skilled dentists at one of our three conveniently located dental office locations within the Kansas City area, including Lee's Summit / Independence, the Country Club Plaza and Downtown Kansas City. The gentle dentists and expert team at Thomas L. Anderson and Associates look forward to working with you to treat your dental emergency, achieve proper oral health and a beautiful smile that will last a lifetime. If you have any questions about your dental insurance benefits, please do not hesitate to contact us.  We are happy to review your policy! Please give us a call today to schedule an appointment and become part of our dental family.