Is full coverage dental insurance the perfect dental insurance?
Are you one of the lucky ones to have full coverage dental insurance? Gone are the days of employers being able to offer such great benefits to all their employers, but there are still some out there. These full coverage dental insurance plans are offered by Cigna Dental, MetLife Dental and Guardian to name just a few.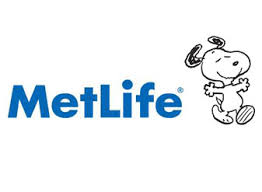 With a calendar or policy year maximum payable benefits of anywhere from $1500-$5000, and 100% coverage for all services, these are the coveted dental plans. However, you are not always able to pick the plan you want. You are given the choice to either have dental insurance or not, and then you may not find out what your actual insurance plan will cover until you go to your dentist. We have heard so often that our patients were not aware they had a waiting period or only had $500 worth of benefits per year or that their crown they knew they needed would only be covered at 50%.
The typical dental plan we see most often includes:
$1000-$1500 calendar year maximum benefits
$50 annual deductible per person
100% coverage for exams (office visit), radiographs (x-rays), prophylaxis (cleanings) which are normally covered twice a year or every six months (less often for x-rays)
80% coverage for fillings, endodontic treatment (root canals), scaling and root planning (deep cleanings) and basic oral surgery (tooth extractions)
50% coverage for onlays, crowns, bridges, partial dentures and full dentures, implants
Now, every plan has certain exclusions or restrictions that can affect the actual payment; for example, waiting periods or a missing tooth clause (pre-existing condition) or sometimes frequency limitations. We call for all of our patients to find out this information and to be able to give you the most accurate estimation of your copay.
We are noticing an increasing number of insurance plans that are covering Dental Implants and Invisalign so that our patients are able to get spaces filled or the orthodontic treatment they have wanted. Invisalign treatment has benefitted so many of our patients and now some are getting the treatment done with help from their full coverage dental insurance.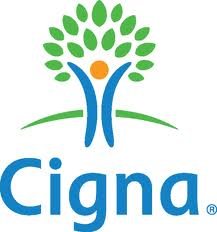 Anytime someone comes to our office with a broken tooth or a toothache, the cost of their treatment can go up significantly compared to a routine filling that could be covered at 80%. If a root canal (or endodontic treatment) is required to treat the tooth, and then a crown, sometimes your entire annual maximum can be used up with one tooth being treated. If the treatment requires a bridge or implant to replace a tooth… that also can potentially use all your dental benefits for the year. Even full coverage dental insurance can only help you to a certain degree. The fact that the plan may cover 80% or more for major services means that the annual maximum benefit will be maxed out much quicker.
We try to encourage all our patients to use their dental plan benefits to the fullest by doing as much treatment as possible in every year, if necessary. Sometimes this is not a feasible plan if the patient does not have a full coverage dental insurance plan or if their allowed benefit maximum is lower. Then it may become a preventative treatment plan to prevent more major services from being required.
So, the question is, "Is there a Perfect Dental Insurance?" There are many different types of plans out there and some of them can cover more services at a higher percentage rate, but they may only cover up to $1000 per year. Others may have a $5000 maximum benefit but only cover a small percentage of your necessary treatment. The idea of a perfect full coverage dental insurance plan becomes harder to define. If you have limited treatment needs and you have great full coverage dental insurance, then that is the one that is perfect for you. If you have a higher need for services that may include crowns or a bridge or an implant, and you have dental insurance coverage for that with no exclusions, then that plan could be the right fit for you. Fortunately, employers sometimes are able to offer different plans within the same group which gives you a little more choice in your care. The employee may pay a little more for their benefits, but in the long run, that could save them more in the dental office should they need any treatment, especially if they have a broken tooth, or a treatment plan that may include more services.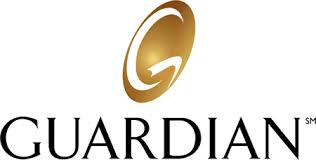 We have found that most of the major dental plans that we work with, including MetLife Dental, Guardian Dental, Humana Dental, Cigna Dental, Aetna Dental, Delta Dental and many more do offer a different range of the full coverage dental insurance plans. We are Preferred Providers for most of the major dental insurance companies and would be happy to help you with any questions you may have with your dental plan options.
Use the following link to go to our page on dental insurance plans, to see which one is right for you: http://www.theperfectsmilekc.com/Dental-insurance/