Invisalign vs Smile Direct Club: Are they both effective?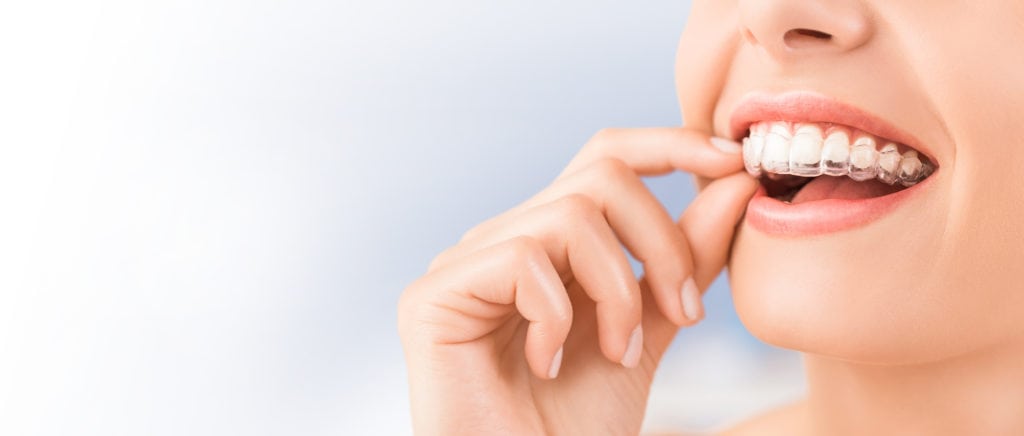 DIY projects are all the rage on Pinterest, but when it comes to straighter teeth, are DIY braces like Smile Direct, as reliable as Invisalign from your dental office? Clear aligners as an alternative to braces became a norm in 1977. The first clear aligner product was Invisalign, which promised the same results as braces, without the clunky metal brackets and wiring. Since Invisalign, other products, such as Smile Direct, have come out with extremely similar products.
So, when it comes to Invisalign vs Smile Direct Club, Is there a clear winner? Learn more in this article by Dental Health Society.
Invisalign vs Smile Direct Club: Are Invisalign and Smile Direct the Same Thing?
Both Invisalign and Smile Direct offer patients clear plastic aligners that allow for:
Convenience: Clear aligners are easy to wear, remove, and clean. They don't disrupt your normal eating habits or your day.
Invisibility: Unlike traditional braces that can be embarrassing, Invisalign and Smile Direct offer clear aligners that are virtually invisible to the eye.
Less Pain: Clear aligners are known to be less painful than the metal and wire brackets involved in traditional braces.
So… What's the Difference?
The difference between Invisalign vs Smile Direct lies in the treatment process.
Read more about the difference according to Life Health HQ HERE and below:
The Invisalign process begins with a consult with your dentist, and from there, your treatment plan is formulated. Basically, Invisalign is administered, monitored, and sold by dental professionals only.
Smile Direct is a remote teledensitry program, meaning that you will not meet with a trained professional. It is more of a "DIY" at-home approach to clear aligners, and you'll be responsible for creating your own teeth molds and monitoring your progress – no dental follow-ups are provided.
Invisalign vs Smile Direct Club: To Conclude  
While Smile Direct aligners may be cheaper, due to their DIY nature, they're not as reliable as Invisalign due to the fact that a dental professional isn't monitoring your progress, making any necessary corrections or altering your treatment, if necessary. In fact, The American Association of Orthodontists (AAO) have put out a consumer alert regarding Smile Direct and other DIY clear aligners.  The AAO has also issued a statement that Smile Direct Club is in violation of dental practice statutes. Therefore, Invisalign is the safer and most promising option when it comes to clear aligners.
Related Articles:
Learn more HERE … then, trust your smile with the Invisalign experts at Thomas L. Anderson, DDS and Associates. Call 816-373-4440 to schedule your smile consultation today.
Contact us today to schedule your dental appointment and meet with our skilled dentists at one of our three conveniently located dental office locations within the Kansas City area, including Lee's Summit / Independence, the Country Club Plaza and Downtown Kansas City. The gentle dentists and expert team at Thomas L. Anderson and Associates look forward to working with you to treat your dental emergency, achieve proper oral health and a beautiful smile that will last a lifetime. If you have any questions about your dental insurance benefits, please do not hesitate to contact us.  We are happy to review your policy! Please give us a call today to schedule an appointment and become part of our dental family.