Do Invisalign Invisible Aligners Really Work as well as Traditional Braces?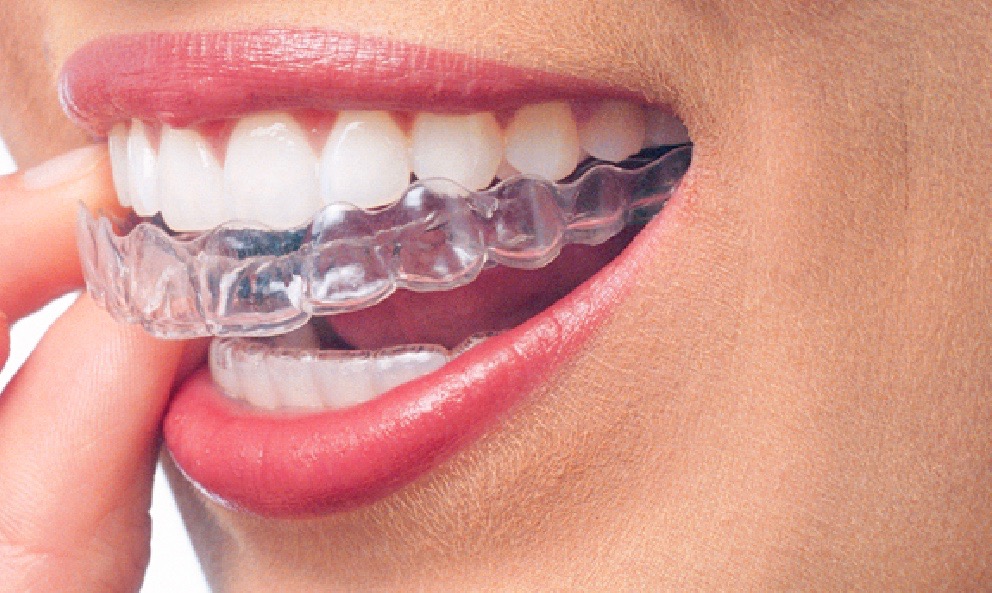 Orthodontic treatments have a clear goal – to create even, beautiful smiles! When teeth are straight and in their correct positions within the mouth, they not only improve appearance, but also the functionality of the teeth. That's why braces can be life changing for so many people and can be done at almost any age to create permanent, beautiful smiles.
In today's world of dentistry, there are more options than traditional metal braces. Nowadays, invisible aligners, like Invisalign, are substitutes to traditional braces. With the huge advantage of a completely clear look, it's easy to see why Invisalign invisible aligners have become so popular – but do they work as well as traditional braces?
Read more about Braces vs. Clear Aligners from the American Association of Orthodontics.
Traditional Braces
Traditional braces have been around for a long time, so chances are, you may have seen them on friends, family members, or others. These braces are made with metal brackets that are adhered to the teeth and connected by wire. To change the alignment of the teeth, the wires are gradually tightened. This will change the position of the teeth and the jaw to create a precise and beautiful smile for many years!
Traditional metal braces can be placed on children and adults and are often placed anywhere from one to three years. Proper care for metal braces can be tedious, as certain foods need to be avoided – such as hard or sugary foods. To care for traditional braces, proper oral hygiene must be followed. Frequent brushing and flossing are needed to avoid plaque build-up on the teeth and around the braces.
Read More about Traditional Braces.
Invisalign Invisible Aligners
Clear aligners have the same goal as braces but approach the alignment of teeth a little differently – no metal wires or brackets needed. Unlike braces, Invisalign aligners are clear and virtually invisible to the eye, meaning that they are more inconspicuous than traditional braces. They are trays that fit into the mouth, slip over the teeth, and gradually move the teeth to the correct position. A new tray is given to you every few weeks to continue moving your teeth.
What is "The Invisalign Difference"? Read more HERE!
Invisalign invisible aligners provide great results and alignment of the teeth, just like traditional braces. The difference lies in the look and convenience that clear aligners can bring to the table. Along with the invisibility aspect, clear aligners are removable, meaning that when it comes time to brush or floss, you can simply remove the tray and insert it again when ready.
Invisalign aligners are great for anyone with minor crowding or spacing issues. Talk to us about your smile to decide if Invisalign invisible aligners are right for you!
Contact us today to schedule your dental appointment and meet with our skilled dentists at one of our three conveniently located dental office locations within the Kansas City area, including Lee's Summit / Independence, the Country Club Plaza and Downtown Kansas City. The gentle dentists and expert team at Thomas L. Anderson and Associates look forward to working with you to treat your dental emergency, achieve proper oral health and a beautiful smile that will last a lifetime. If you have any questions about your dental insurance benefits, please do not hesitate to contact us.  We are happy to review your policy! Please give us a call today to schedule an appointment and become part of our dental family.