Guard Your Teeth from the Holiday Season with these Simple Tips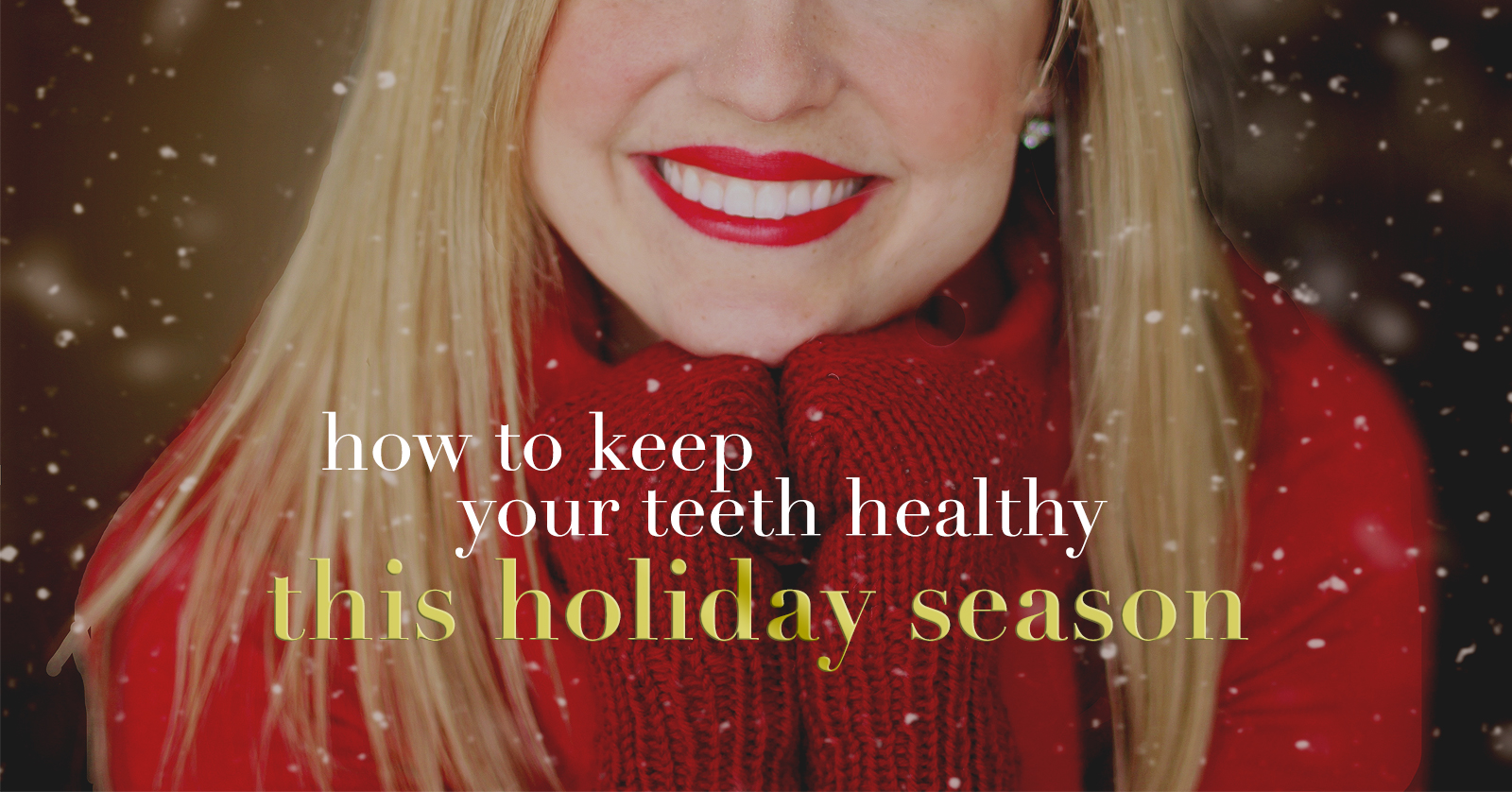 The holidays are here! Thanksgiving has filled our bellies with pie, turkey, and stuffing, and filled our hearts with happiness. Now, Christmas is just around the corner and New Year's sneaks right up soon after. So, what can you do to help protect your smile over a sugary-filled holiday season? We're here to give you our favorite tips to guard your teeth and enjoy the season, while also keeping your oral health in mind.
Related Article: More Tips for Holiday Smile Protection
Stick to Your Daily Routine
Make sure you're keeping up with your daily oral care routine. With holiday parties, sometimes we have late nights or early mornings, but it's so important to remember your daily oral health routine and guard your teeth. In fact, keeping up with your oral health also helps keep you healthy during the holiday season.
With cooler weather, and seeing more people, often brings on more illnesses, so keeping your mouth (which is your first line of defense) healthy, is a sure way to boost your immune system. With just that extra amount of effort, you can look forward to a clean bill of health at your next dental checkup!
Drink Plenty of Water
Not only can drinking lots of water keep your skin looking hydrated and fresh, water can help flush out your mouth, freshen your breath, and help aid in digestion. Water is great at washing away unwanted bacteria that's been hanging around in your mouth. If you indulge in a tasty holiday treat, guard your teeth by drinking water afterwards can help flush out any excess bacteria from sugars. Also – another pro tip is to try and eat sweets WITH your meal, instead of later on. The excess saliva from eating will also help wash out bacteria so it doesn't linger on your teeth for too long.
Learn More: Why Water is Good for Your Teeth
Pack a Dental Kit for Emergencies
If you're traveling over the holidays, you can always pack a dental emergency kit if something unexpected happens, like a cracked tooth on some peppermint bark. Grab some floss, gauze, pain killers, a toothbrush, toothpaste, and mouthwash with your toiletries to keep your bases covered.
See Your Dentist and Schedule Now
No matter how wonderful your daily oral health routine may be, it's always important to stay up-to-date on your routine dental checkups or see us if you have any dental concerns, aches, or pains. Remember, dental benefits often expire on December 31, so come see us before your benefits go to waste! Schedule your pre- or post-holiday checkup and cleaning now to keep your teeth bright, healthy, and cavity-free.
More Tips from the American Dental Association: Have You Been Naughty or Nice to Your Teeth?
Wishing You Happy Holidays!
Of course, these healthy habits are important and can be incorporated year-round, not just during holidays. That's why scheduling dental appointments twice a year is highly recommended. We love our patients and want all of them to have healthy, strong smiles that will last them a lifetime.
With these tips, you can guard your teeth and be sure to have a wonderful time this holiday season without compromising the health of your mouth. We hope everyone has a safe and wonderful Holiday with family, friends, and loved ones!
Contact us today to schedule an initial cosmetic consultation and meet with any of our skilled dentists at one of our three conveniently located dental office locations within the Kansas City area, including Lee's Summit / Independence, the Country Club Plaza and Downtown Kansas City. The gentle dentists and expert team at Thomas L. Anderson and Associates look forward to working with you to treat your dental emergency, achieve proper oral health and a beautiful smile that will last a lifetime. If you have any questions about your dental insurance benefits, please do not hesitate to contact us.  We are happy to review your policy! Please give us a call today to schedule an appointment and become part of our dental family.