Dental Insurance Plan: 3 Tips to Maximize Your Dental Plan for 2019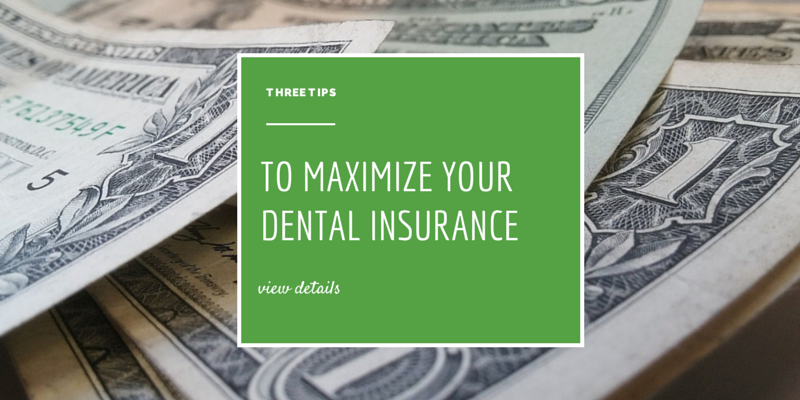 If you have a dental insurance plan, it is pivotal that you take advantage of your benefits. After all, you are paying for them. Make sure you reap the rewards and total value of your dental plan.
Many individuals often wait until the end of the year to begin using their benefits. By starting early, you will benefit from receiving regular dental care, which is crucial to your overall health and well-being. You will also see the advantage of monthly payments for a dental plan. Below are some approaches you can take to help you to maximize your dental plan in 2019.
Understand Your Dental Insurance Plan and Its Benefits
One of the most crucial steps to using your dental plan is understanding which services and treatments it covers. Knowing this information will help you avoid any unexpected expenses after you have received treatment.
Read over your dental insurance terms and try to understand the benefits that are assigned to your plan. If there is anything you don't understand, discuss it with your human resources professional, your insurance provider, or your dentist. They can offer further clarification on the services for which you qualify.
Plan Appointments in Advance for the Year
For most people who have a dental plan, the issue they often encounter is finding the time to go to the dentist. Between the many things that they must accomplish throughout the day and year, booking an appointment is challenging. As opposed to waiting until the last minute to schedule a visit with your dentist, you can begin scheduling visits at the start of a new year.
Booking your time in advance ensures that you stay on top of your oral health. You will be using as many visits as you can, and you'll be alerted to any issues sooner. Planning is a good step toward utilizing all your dental insurance benefits before it's too late.
Keep Your Dental Insurance Plan on File at Your Dentist
When you head to the dentist, you want to ensure that that you have the best experience, avoiding hiccups during the process. Verify that you have your current dental plan on file at the office prior to appointments. Your visit will wrap up seamlessly and without delay if they can access all your documents.
Related Article: Can I use my Flexible Spending Account to Pay for My Dental Treatment?
Thomas L. Anderson, DDS and Associates Can Help You Make the Most of Your Dental Plan
Thomas L. Anderson, DDS and Associates is committed to helping patients receive the best oral care. For individuals with dental insurance, we encourage you to take advantage of the benefits you are receiving.
Patients are encouraged to visit the dentist at least twice per year. So, book your appointments in advance to stay on top of your dental health. It also keeps you on track with your dental plan and the services you are provided. For more information on how you can receive superior dental care throughout the year and also reap the rewards of your dental plan, contact our office.
Related Article: Tips to Choose the Best Dentist in Kansas City
Schedule your appointment to meet with any of our skilled dentists at one of our three conveniently located dental office locations within the Kansas City area, including Lee's Summit / Independence, the Country Club Plaza and Downtown Kansas City. The gentle dentists and expert team at Thomas L. Anderson and Associates look forward to working with you to treat your dental emergency, achieve proper oral health and a beautiful smile that will last a lifetime. If you have any questions about your dental insurance benefits, please do not hesitate to contact us.  We are happy to review your policy! Please give us a call today to schedule an appointment and become part of our dental family.