Restore Missing Teeth in 2022 with Dental Implants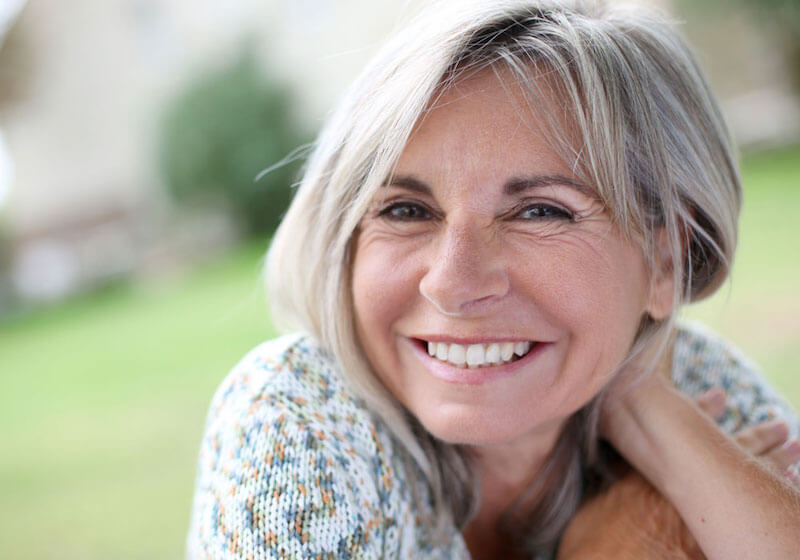 Dental implants are the real deal! Did you know that dental implants enhance your smile by giving you teeth that look, function, and feel like your natural teeth and last for many years to come? If you've been dealing with missing teeth, then the year of 2022 is the year to finally restore your smile and boost your confidence and oral health. Whether you've dealt with tooth loss from decay, an accident, wear and tear – we love helping our patients restore missing teeth with successful, long-lasting dental implants.
Read this Implant Overview by The American Dental Association
The Basics of Implants
Humans have been inventing methods for replacing teeth for hundreds of years – tracing back to ancient civilizations. Today's modern science has created a wonderful solution for missing teeth that has a huge success rate – dental implants. So, what are they exactly?
Dental implants are devices consisting of small posts often made of titanium. These posts are replacements for natural tooth roots and will connect to an abutment, which is built on top of the implant post. The abutment allows the artificial tooth to be connected to the implant post. Three parts come together to create one naturally-looking, strong tooth.
Getting a dental implant requires a surgical procedure. Your dentist will use a local anesthetic to make sure you're pain free, and then the titanium implant will be placed into the jaw bone. Before the surgical procedure takes place, you will meet with your dentist to come up with a personalized treatment plan that fits your needs.
Learn More: What to Know About Dental Implants
Benefits Aplenty
Dental implants are so popular because of their many benefits and success rate. Dental implants restore missing teeth by:
Boost confidence
Benefits your oral health and overall health
Give you back your chewing ability and normal bite
Are cleaned just like your natural teeth, so they're low maintenance
Prevents bone loss in the jaw
Are stable and permanent
Prevent your other teeth from becoming misaligned
Restores your quality of life
Look like your natural teeth
Are You a Candidate?
If dental implants sound like a good option for you, it's helpful to know if you may be considered a candidate for them. You and your dentist will discuss this in more detail, but here are some of the basics:
Healthy enough for surgery
Good oral health
Can invest the time for dental implants – which can take multiple appointments
Right amount of bone mass for the implants
Learn more about Dental Implants HERE.
Restore Missing Teeth with Dental Implants
Learn more about why this popular treatment is so successful through some of our blogs:
Customized Restorative Dentistry that is Best for YOU
If you are interested in tooth replacement, it's a good idea to discuss it carefully with Dr. Anderson first. If you are in good general health, one of these tooth replacement options, dentures, bridges, or dental implants,  should be a good fit for you. In fact, your health is more of a factor than your age.  Chronic illnesses, such as diabetes or leukemia, may interfere with healing and patients with these issues may not be good candidates for certain replacement options. Remember, using tobacco can also slow healing, regardless of which type of treatment you decide on.
Your first step to restore missing teeth, is to schedule a consultation with a restorative dentistry expert at the offices of Thomas L. Anderson, DDS and Associates to see which tooth replacement option is best for you; dentures bridges and implants may be the perfect remedy to preserve a youthful appearance and restore the function of your bite.
Contact us today to schedule your dental appointment and meet with our skilled dentists at one of our three conveniently located dental office locations within the Kansas City area, including Lee's Summit / Independence, the Country Club Plaza and Downtown Kansas City. The gentle dentists and expert team at Thomas L. Anderson and Associates look forward to working with you to treat your dental emergency, achieve proper oral health and a beautiful smile that will last a lifetime. If you have any questions about your dental insurance benefits, please do not hesitate to contact us.  We are happy to review your policy! Please give us a call today to schedule an appointment and become part of our dental family.