Schedule Your Dental Exam and Use Your 2019 Dental Insurance Benefits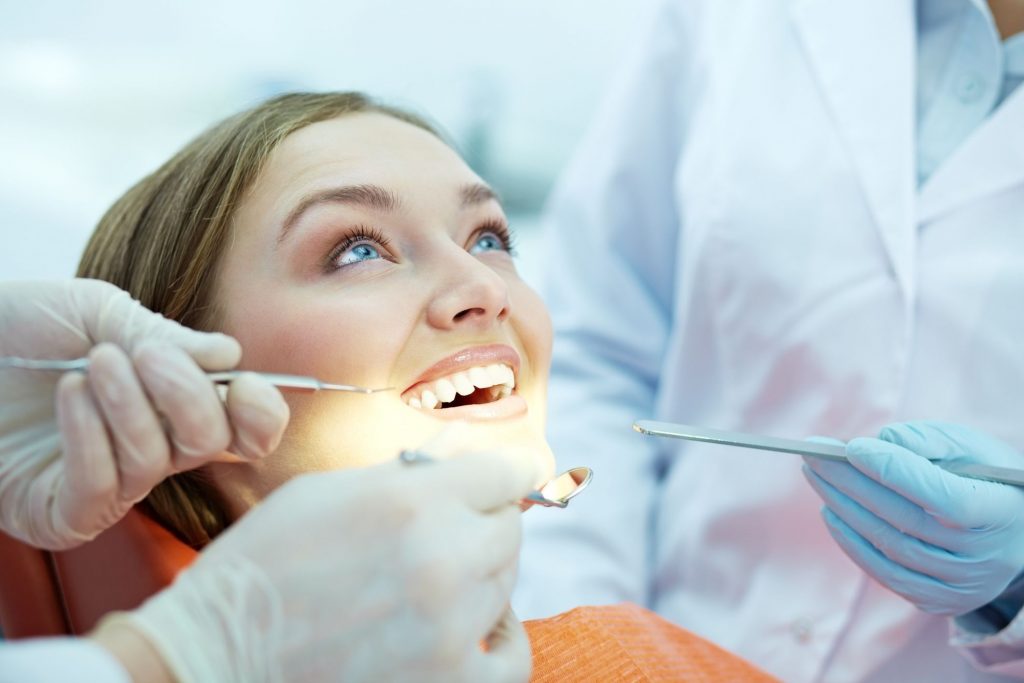 Just like your favorite movie, all good things must come to an end, and with the end of the year approaching, you can look forward to holidays with family, a snowy day by the fireplace, singing your favorite Christmas carols, and so much more! However, your dental insurance benefits are coming to a final close for the year, meaning you could have unused benefits sitting around, waiting to be used before the new year! So, why is it important to use your dental benefits? Basically, they're there to help you maintain and achieve a healthy, beautiful smile.
Related Article: According to the ADA, Use OR Lose Your Dental Benefits
Using your Benefits to the Maximum
According to the National Association of Dental Plans, only 2.8% of people with a dental insurance plan reached or exceeded their plans annual maximum. This means that the majority of us are not reaching our maximum before the end of the year. When we don't reach our maximum, that means we have money left over and those benefits do not get rolled over into the next year. Instead, your plan will start over in the next year and so will your deductible.
When you've reached your deductible, it's beneficial to try and reach your plan's maximum. You've already paid what you've needed to, and now it's up to your insurance provider to pay for services. That's extremely helpful!
We recommend scheduling an appointment for a dental exam with your dentist to evaluate your oral health and determine what services you may need within the year. If you need a major treatment, it would be beneficial to find out what your coverage is and plan this out. If you've reached your deductible, your out-of-pocket expense should be drastically lowered or fully covered by your insurance.
Related Article: Reasons to Use Your Dental Benefits Before the End of the Year  
We suggest always sticking with your twice a year dental exam for keeping on top of your oral health and benefits. When you see your dentist regularly, he can check the health of your teeth, gums, and jaw and help prevent any further tooth decay with a thoroughly cleaning and tips for improving your oral health.
At your dental exam, your dentist can look for any risk factors that may lead to gum disease, oral cancer, cavities, and more. This is a great way to use your dental benefits in a very helpful way! When you know exactly what's going on in your mouth, you can plan for the future. Schedule your check-ups in advance to avoid missing an appointment. When you miss a cleaning, you're losing benefits, and no one wants that. Make the most of your benefits by talking with your insurance provider and finding out what preventive services they cover.
Related Article: According to WebMD, What's Covered and What's Not in Your Dental Insurance Plan? 
To schedule your dental appointment, give us a call today and use your benefits to the max. Or click HERE to request an appointment online.
Contact us today to schedule your dental appointment and meet with our skilled dentists at one of our three conveniently located dental office locations within the Kansas City area, including Lee's Summit / Independence, the Country Club Plaza and Downtown Kansas City. The gentle dentists and expert team at Thomas L. Anderson and Associates look forward to working with you to treat your dental emergency, achieve proper oral health and a beautiful smile that will last a lifetime. If you have any questions about your dental insurance benefits, please do not hesitate to contact us.  We are happy to review your policy! Please give us a call today to schedule an appointment and become part of our dental family.