Avoid Back to School Blues with A Dentist Appointment for Kids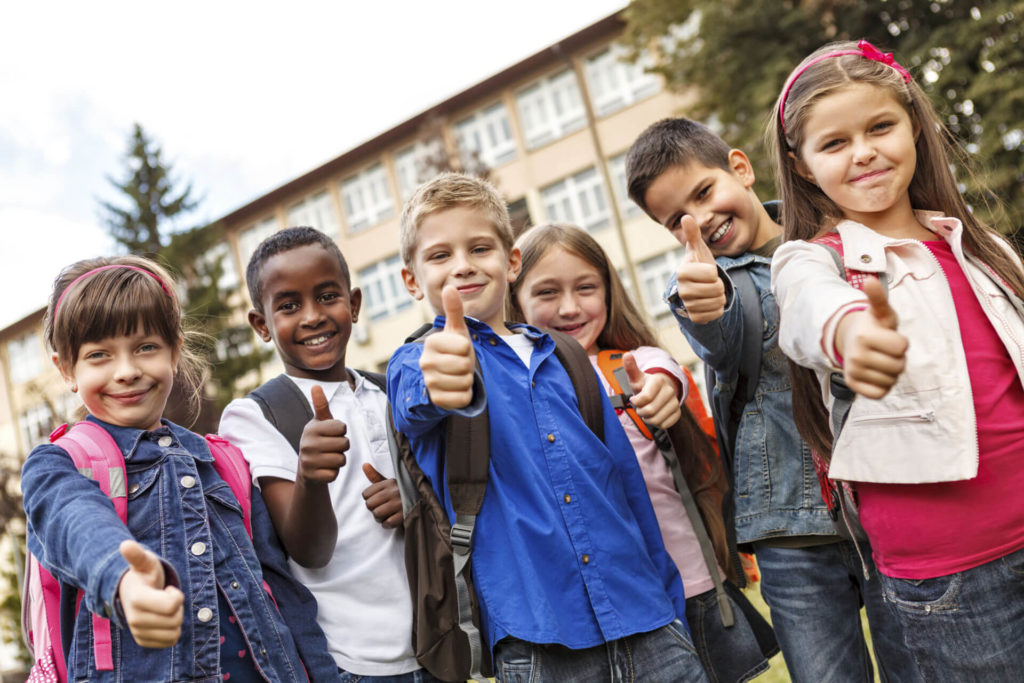 You've picked up new backpacks, notebooks, and outfits, but have you scheduled your children's dentist appointments? With clean, healthy teeth, your kiddos will be ready to take on the school year with an extra pep in their step. Let's take a look at five reasons why scheduling a dentist appointment for kids as school starts is beneficial for everyone.
Teeth Cleaning for Kids: https://kidshealth.org/en/parents/healthy.html
Related Article: Dental Health: Tips for Kids for a Lifetime of Healthy Smiles
Why You Should Schedule Dental Appointments for Kids
Checkup to Catch Problems Early On: Let your dentist catch any issues early on. If your child has a cavity, get it checkout out and fixed before the cavity becomes a bigger issue and causes your child any pain and missed school.
Fluoride Treatments: Clear away bad breath and bacteria with a fluoride treatment at back to school time! Your children's teachers will probably thank you. Fluoride helps protect your teeth and allows them to get stronger.
Tonsil Look: During your child's checkup, it's a perfect time for your dentist to take a look at their tonsils and make sure they aren't enlarged or swollen. Enlarged tonsils can negatively effect children's sleep, making it harder for them to stay awake and concentrate at school.
Good Breath and Good Grades: Getting your dentist appointment completed as school begins means that your child won't have to miss any class to attend their dental appointment. If a cavity or other issue is detected, it'll be fixed as classes begin, and your kiddo will be ready for school without interruption.
Enforce Good Habits: Getting a goody bag at the end of every appointment is exciting and by using those items, you're enforcing good oral habits for your children. If dental health is a priority before the school year begins, it's easier to keep that habit going.
Tips for brushing children's teeth: https://www.betterhealth.vic.gov.au/health/conditionsandtreatments/toothbrushing-children
A healthy smile means a healthy kid! So, before schedules get piled up with study sessions, sports, and other activities, schedule a dentist appointment for kids at Thomas L. Anderson and Associates. We can't wait to see you and wish you luck on your next school year!
Learn more here about the preventative dentistry services offered by Dr. Anderson and his team.
Contact us today to schedule your dental appointment and meet with our skilled dentists at one of our three conveniently located dental office locations within the Kansas City area, including Lee's Summit / Independence, the Country Club Plaza and Downtown Kansas City. The gentle dentists and expert team at Thomas L. Anderson and Associates look forward to working with you to treat your dental emergency, achieve proper oral health and a beautiful smile that will last a lifetime. If you have any questions about your dental insurance benefits, please do not hesitate to contact us. We are happy to review your policy! Please give us a call today to schedule an appointment and become part of our dental family.